Doing an Honest Job is Better Than Walking Naked in BBN…Singer, Weird MC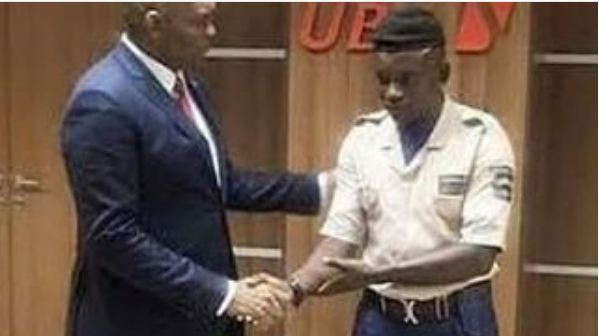 Source: Nathan Nathaniel Ekpo/Nollywoodgists.com
Not every Nigerian is happy with the just concluded Big Brother Naija which saw Efe taking home the cash prize of N25 Million.
One of those who is not happy with the activities that went on in the house is singer, Weird MC, who has come out to mock those that drank alcohol and walked naked on international TV just for fame.
She made reference to an honest job done by a security officer at a bank who returned a huge sum of money and today he is getting an honest reward which is recognized and will be recorded.
In her words, "HE RETURNED 10,000 DOLLARS Last year July, a security man attached to UBA , Oba Akran Branch Ikeja Lagos did the unthinkable. He returned an opened envelope a customer lost in the bank that contained 10, 000 US dollars (about 3.5 million naira by then). His monthly salary was below 40, 000 naira. Some Nigerians then especially the youths mocked him on the Internet by insisting that he was not a normal Nigerian.
"Some said that his village gods made him not to take the money. Most interesting were those that he insisted that he will die poor. The man's name is Ibrahim Mohammed Ogbanago. Yesterday at UBA BANK annual general meeting, heaven opened for him. Though the bank refused to announce how much they gave him, two governors gave him total of 15, 000 dollars and the Senate will honour him physically on Tuesday with an award and 5 million naira.
"Some Nigerians tonight and afterwards will celebrate the winner of Big Brother Africa that will go home with 25 million. But the cash reward for BBN is for what? Ibrahim got his reward for hard work, honesty and integrity not by being indoors guzzling alcohol, partying, smoking or bathing naked for the world to see. I celebrate Ibrahim and urge Nigerians to know that honesty and integrity can be rewarded. We must shun all short cuts to wealth. Be contended but work hard."
en