Don't Blame Celebs for Moji's Death, you don't know What she Went Through…Actress, Lizzy Anjorin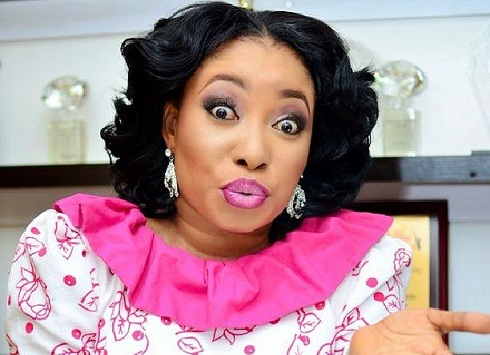 Source: Nathan Nathaniel Ekpo/Nollywoodgists.com
The sudden death of Nollywood actress, Moji Olaiya, has really caused lots of opinion among those who are familiar with the actress that they have accused her fellow celebs for not supporting each other.
Lots of opinions have really emerged since the shocking news of her death and Nollywood actress, Lizzy Anjorin, is not happy with the way they accusing fingers have been pointed at celebs.
Lizzy in a phone chat with Nollywoodgists.com stated that what people have failed to realize is that there are three set of people that play vital roles in the lives of these celebrities and they are family, friends and lovers.
She explained that the family tend to neglect the celebrity all because he/she is looking good and think all is well without getting close to them to know what they could be habouring. For friends, she noted that these are the set of people that will come to eat and wear one's clothes but when things are not moving well, they stay back and gossip.
The actress questioned that when either male or female celeb is doing fine, what then is the role of the self-acclaimed lover in their lives as they only claim to be lover but add no value neither do they even give money for their spouse to add to their movie production.
She stressed that lots of people are talking but have failed to ask what the late Moji was probably going through while alive as she could not share with anyone either family for fear of neglect, friends for fear of gossip and lover who may have not added any value to her life.
According to her, "See; let me tell you, it's time for me to speak up. People keep blaming celebrities for not helping each other, where is this money? We all have issues we are dealing with personally that we go through. Nobody knows what Moji would have been going through. Did anybody bother to find out what was wrong with her? She is even bearing three female names, does anybody know whom her husband is? There are three things that affect we celebs, family, friends and lover. These people have a lot of roles to play in our lives. When we are being neglected from families, we run to friends, they end up stabbing us at the back and those we call our lover, what role do they or have they played in our lives?"
en