Doris Simeon's Ex-hubby, Daniel Ademinokan Down with Fever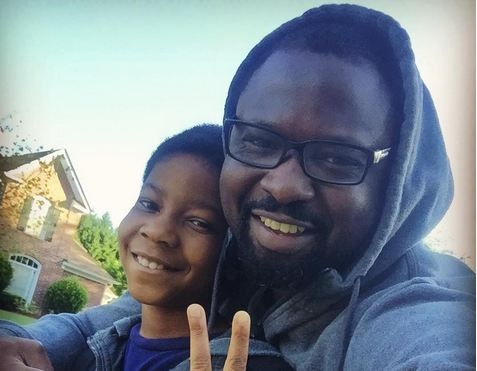 Source: Nathan Nathaniel Ekpo/Nollywoodgists.com
Hubby to Nollywood actress, Stella Damasus and video director, Daniel Ademinokan, is now calling his US base home as his new home since relocating some years back.
Daniel since leaving his wife Doris Simeon for his new lover, Stella, has been enjoying what love life is all about and they have been leaving happily together with their step-children and doing God's work.
Daniel was recently in Nigeria for a project but he found it difficult trying to adapt to the Nigerian environment as he departed the country for his base with sickness and dark skin.
He disclosed that there is nothing as good as returning to his home to meet the ones that truly loves him despite his ill health and dark skin due to the sun.
In his words, "Home Sweet Home! Came back home with a nasty cough, a fever and three shades darker (just imagine) but boy am I glad to be in the arms of the ones who love me unconditionally. Back to husband and daddy duties."
Source: The Nigerian Voice (entertainment)