DOZENS OF FARMERS FEARED KILLED IN BORNO BY BOKO HARAM INSURGENTS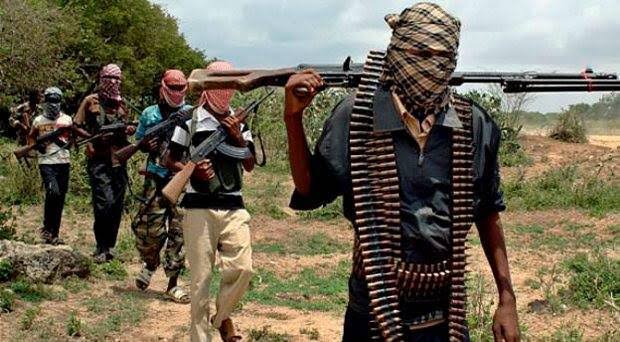 By Ahmed Abu, The Nigerian Voice, Maiduguri
Suspected Boko Haram insurgents in a convoy of gun trucks attacked Kalle community near Molai of Maiduguri metropolis and killed dozens of rural farmers Saturday morning.
The farmers were said to be working on their farmlands, when the terrorists burst out from the northern part of the Sambisa Forest near Molai community and opened fire on the innocent farmers working on their farmlands.
A Civilian JTF Leader, Baba Kura Konomi on Saturday in Maiduguri disclosed to newsmen that the farmers were killed, without firing any shot from the guns mounted on the two trucks.
He said: "The insurgents used machetes instead of guns to kill the farmers who were working on their farmlands, located about 185-kilometres along Maiduguri-Damboa road."
They had guns but refused to use them, so as not to attract attention of security agencies stationed in Molai community."
According to him, Kalle community is located about 17 kilometres south of Maiduguri metropolis.
Kolomi said that the terrorists belong to the Abubakar Shekau Boko Haram faction that use to attack both military and civilians without sparing anybody since 2009.
He added that four people were also injured and were evacuated for treatment by rescue teams of National and State Emergency Management Agencies.
However, both the police and military were yet to make any press statement in respect of the killings as at the time of filling this report.
en
SOURCE :The Nigerian Voice (local news)