Ebonyi to suspend Govt officials if communal crisis continues.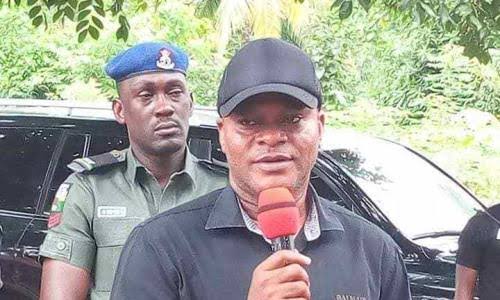 The Deputy Governor of the state, Dr. Eric Kelechi Igwe handed down the warning when he paid a scheduled visit together with some government officials and security operatives to the troubled area in the state.
Igwe who mandated the stakeholders of Ohaukwu LGA to hold a meeting between yesterday and today and the resolution of the meeting sent to him immediately, stated that the Umahi-led administration has put modalities in place to ensure a cordial relationship between it and Benue government.
He called on UmuoguduAkpu community to desist from levitra discount, levitra discount, levitra discount, levitra discount, levitra discount, levitra discount. any form of reprisal attacks on Agila people of Benue state as the present administration would not tolerate violence and violation of the law of the land.
The Deputy Governor further called on all government appointees including those elected to ensure there is absolute peace in Ohaukwu LGA as human lives remain sacred and therefore should not be toiled with .
"I don't want to hear any gunshots in Ohaukwu and if by chance I hear any, all the political appointees including those elected and development Union President General will be suspended while a care taker committee will be set up.
"We will make sure that nobody molests you. Information should disseminated. Am in constant touch with Benue government. Do not think that we will watch you being killed like animals, rats. We will continue to dialogue with Benue people. If Fulani herdsmen conquer Benue the next place is Ebonyi. We will ensure that there is peaceful coexistence between us and Benue people.
"I want to sympathise with those affected by the incessant crisis. I bring the sympathy of the government to you. We have visited Ohaukwu severally. We appeal to you not to take laws in to your hands. We shall not as government allow you to be destroyed or annihilated.
"Our assurances are with you. We will continue to do our best to ensure that you are not annihilated. No part of the land of Ebonyi will be allowed for any enemy of Ebonyi to occupy. All government officials elected or appointed and president general in Ohaukwu LGA will be suspended if the crisis starts again.
"I want you to be united as a people. I want to see the attendance and resolution of that meeting. There is no problem you cannot shoulder. I don't want to hear any gunshots in UmuoguduAkpu community. "
Different stakeholders of Ohaukwu LGA were given the opportunity to give an assessment of the boundary dispute in the area.
It was gathered that the piece of land under dispute between Ebonyi and Benue states is a fertile land that has the potentiality for huge agricultural yield.
Meanwhile, there is skepticism as to whether the present crisis in UmuoguduAkpu community was caused by the Benue people or due to internal wranglings between stakeholders in Ohaukwu LGA.
The meeting between Ohaukwu stakeholders scheduled for today would further determine the immediate and remote causes of the crisis.
en
SOURCE :The Nigerian Voice (local news)