Ecobank Flags off Campus Activations to Drive Financial Inclusion among the Youth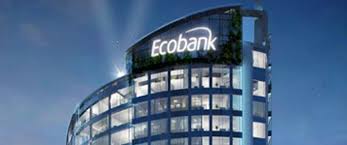 Ecobank Nigeria has commenced a youth engagement program in tertiary institutions across Nigeria as part of efforts to deepen financial inclusion by banking the youth.
The initiative, themed 'Ecobank Xpress Campus Storm' will avail students of tertiary institutions the opportunity to open the Ecobank Xpress account, a digital account that requires no documentation, minimum balance or paperwork, simply by downloading the Ecobank Mobile app. With the Ecobank Xpress account, students will be able to access financial services such as airtime top up, funds transfer and bill payments from their mobile devices. Parents and Guardians will also be able to transfer money to their children or wards'Xpress accounts which they can withdraw without a card at any Ecobank ATM or Xpress Point.
The first phase of this initiative will cover 24 universities, polytechnics and colleges of education across the country.
Flagging off the program, Carol Oyedeji, Executive Director Consumer Banking, Ecobank Nigeria, said the initiative is to empower young people by offering them convenient, affordable and accessible financial services anytime, anywhere from their mobile. She reiterated that it was in line with the bank's strategy to make banking available to the hitherto unbanked and underbanked in support of the Central Bank of Nigeria's financial inclusive drive.
According to Mrs. Oyedeji, "This initiative is one of the ways we are connecting with the youth segment. We will set up free WiFicentres tagged the 'Xpress Corner' across these campuses and there are opportunities for the students to win exciting prizes during the activation. We will also hold concerts with major artistes as a means of infusing fun into the program"
Institutions listed for the campus storm include University of Lagos, Akoka; Yaba College of Technology, Yaba; University of Benin, Benin City; Ahmadu Bello University, Zaria; ObafemiAwolowo University, Ile-Ife; University of Nigeria, Nsukka; MoshoodAbiola Polytechnic, Abeokuta; University of Abuja and University of Uyo, AkwaIbom, among others.
en
SOURCE :The Nigerian Voice (local news)