EFCC security vote probe: Nigerian governors Take Legal Action Against EFCC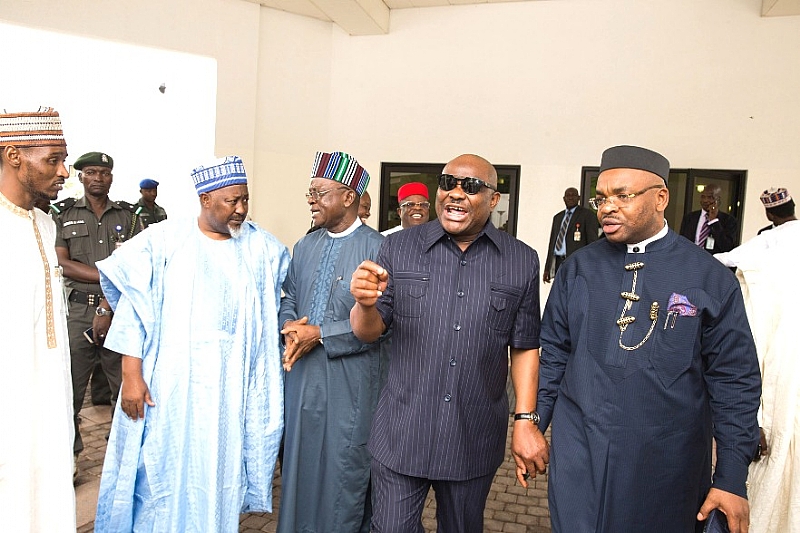 Governors of the 36 states in Nigeria under the Nigeria Governors Forum (NGF) have disclosed that it has engaged the services of lawyers to challenge the probe of states' security votes by the Economic and Financial Crimes Commission (EFCC).
The anti-graft agency had recently initiated a process to probe Benue state Governor Samuel Ortom's security votes, drawing the wrath of the state chief executives.
The commission also froze the accounts of the Akwa Ibom State government.
Governor Abubakar Badaru of Jigawa state, confirmed that the issue was discussed by the governors in their meeting in Abuja on Wednesday night, saying that the lawyers had been instructed to investigate the case.
Chairman of the NGF, Gov Yari, last night before the meeting said that anti-graft agencies' must adhere strictly to due process rather than engage in illegalities.
Yari said while the governors support the present administration's effort to curtail corruption, they were however uncomfortable with some of the actions taken by the nation's anti-corruption agencies.
"We believe strongly that the government of President Muhammadu Buhari will not sit down and supervise this illegality in the system.
"What we are saying is that we all support the government to fight corruption because it is endemic and has suffered the nation for over six decades. Definitely, it was part of what we discussed.
"What we are saying now is that we are going to support the government in terms of what it is doing to fight corruption, but the due process must be respected in whatever action the agencies are going to take in the name of fighting corruption."
-PSN-
en
SOURCE :The Nigerian Voice (local news)