Efcc To Open Offices In Nigerian Foreign Missions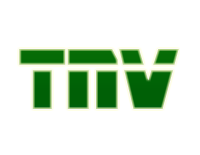 SAN FRANCISCO, April 04, (THEWILL) – The Economic and Financial Crimes Commission (EFCC) has revealed that it plans to set up anti-corruption desks in Nigerian foreign missions to fast-track tracing, recovery and repatriation of looted funds stashed abroad.
This was disclosed on Tuesday by the Acting Chairman of the Commission, Ibrahim Magu, at a five-day induction programme in Abuja for the 45 non-career ambassadors-designate.
Magu said operatives of the commission and other law enforcement agencies would be deployed to the Nigerian missions abroad starting with U.S., UK, France, Italy, Switzerland, South Africa and Ghana.
The EFCC boss expressed the belief that the move would complement the efforts of the government in the fight against corruption and recovery of looted fund.
"To enhance international cooperation in the fight against corruption, we will propose the establishment of EFCC desk, with our operatives deployed to collaborate with other law enforcement agencies in our foreign missions.
"They will assist in the investigation of crimes bordering on money laundering, cybercrimes, advance fee fraud and issues relating to asset recovery.
"We can start with the posting of officers to U.S., UK, France, Italy, Switzerland, South Africa and Ghana in collaboration with the Federal Ministry of Foreign Affairs," he said.
Magu expressed concern that asset recovery process was time consuming, complex and required a great deal of resources, expertise and political will.
He said that the process included tracing, freezing, confiscation and repatriation, presented unique challenges, rooted in international relations and diplomacy.
The EFCC boss said collaboration with other international agencies was important in the efforts to recover looted assets.
According to him, the anti-graft agency has a strong network of law enforcement friends with INTERPOL, Metropolitan Police in UK, FBI in the U.S., among others.
He said that the relationships had enabled the EFCC to often bypass long queues of bureaucracy to help each other in joint investigations and intelligence sharing.
"This is evident in celebrated cases we have investigated and prosecuted abroad, especially in successfully tracing and recovering assets of ex-governors.
"They include Joshua Dariye, DSP Alamieyeseigha and James Ibori as well as the fraudster Emmanuel Nwude," he said.
He reiterated the zero tolerance stance of President Muhammadu Buhari on corruption and urged the ambassadors-designate to join in the fight against corruption to save the nation and its unborn children.
He said a chunk of Nigeria's wealth had been stocked and hidden in foreign countries by highly placed persons which adversely affected the economic growth and advancement of the country.
Magu said that the new ambassadors had a crucial role to play in the recovery of the funds adding that the agency had already dispatched its operatives to some countries in that regard and challenged the ambassadors-designate to be of great assistance to the nation's course.
He charged them to work in synergy with international agencies such as the INTERPOL, FBI among others.
"It is expected that as ambassadors and high commissioners, you will network with other countries' embassies to assist in law enforcement activities aimed at tracing, freezing, confiscation and repatriation of stolen assets across jurisdictions," he said.
He said that such alliances with other missions would enhance intelligence gathering, investigations and speedy prosecution.
NAN reports that the National Security Adviser (NSA), Gen. Babagaba Mongunu, also charged the ambassadors-designate to work closely with their host governments in the area of information sharing.
He said that such would help in the fight against corruption, terrorism and others
"Our collective goal is to ensure the well-being of Nigeria, its people and territory," he said
SOURCE: The Nigerian Voice (local news)