Efficiency And Discipline In Our Society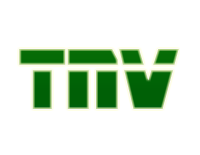 The exercise of a strong and often restrictive control of the mind and body, in order to pursue and achieve a set objective or goal, is usually associated with self-discipline and when this becomes the pattern of behavior or conduct that is the rule rather than the exception, one can then speak of a disciplined society. Direction, focus, purposefulness and consistency in the level of performance of activities, are often critical factors associated with discipline.
The above can only lead to a certain measure of thoroughness in organization and effective service delivery that is uniquely commendable and then this level of attainment is often described as efficiency. Efficiency accounts for a very low margin of error in the activity and is easily acknowledged by the patronizing clientele.
Highly efficient people are as a rule have complementary disposition usually seen as discipline by others. Invariably a disciplined person by his/her nature is usually patriotic, honest and courteous; prudent and selfless, incorruptible and contented, conscientious and eccentric, leads by very good example, knows the truth and does not subvert or circumvent it, recognises the dignity of labour and avoids indolence or idleness, respects constituted authority and is law-abiding and generally comport himself in a way that is positively noticeable.
The success of any nation largely depends on the extent to which the youth are indoctrinated in the so-called mainstream ideology or ideals in the building of a nation because the youth cannot be the leaders of tomorrow, unless and except they discover yesterday to appreciate why today is the way it is and participate in the efforts to chart the right course for tomorrow.
Acts that tend to create a perception of exclusion of the youth and women cannot help the national aspiration of any country, because the women and youth usually make up over 70% of the population of any country, so neglecting this segment of the society or giving them less than a fair deal, often sets a nation back in the way that can be understood when one makes a comparative analysis of the countries that have maximally utilized this segment of the society and those that have not.
If discipline and efficiency becomes the conventional way of doing things in any given society, that society is often productive and effective, usually alert to its responsibilities, forward looking and dynamic, and proactive in the organization and administration of its institutions and nation at large.
Leadership which should start from the nuclear family has a responsibility at every stage in the development of the citizen to contribute its fair share in the type of education that in the final analysis raise a nation of efficient and disciplined citizenry.
By Usman Mohammed.
07060815443
([email protected])
Department of Mass Communication, IBB Varsity, Lapai-Niger State.
SOURCE: The Nigerian Voice (opinions)