Ekiti Ex-Guber Aspirant, Owolabi declare intention to run for Senate in 2019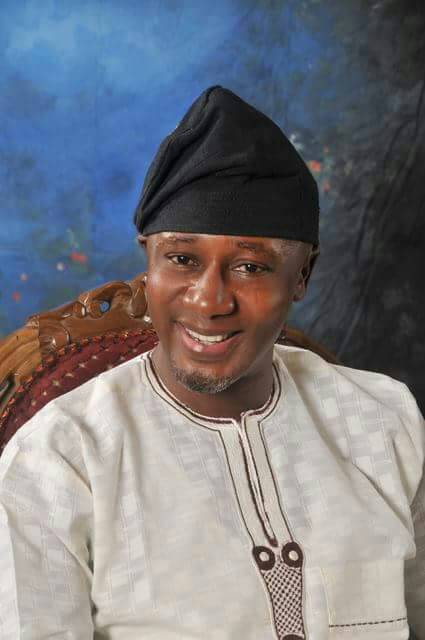 A former governorship aspirant on the platform of the People's Democratic Party (PDP) in Ekiti State, Mr. Abimbola Olufemi Owolabi has declared his intention to run for senate of Ekiti South Senatorial District in 2019 general election on the platform of PDP.
Speaking to News Men in Ibadan, the Oyo State capital over the weekend after meeting with some leaders of PDP from his state who visited him at his Ibadan residence, Owolabi, a Pharmacist by profession said he's joining the race in order to add values to the lives of the youths in his senatorial district.
"I have not been active politically in recent time; i took time off to pay more attention to my business but while on political hibernation, i kept in touch with my people. I am answering the calls from my people now to represent them in 2019 on the platform of our great party, the PDP." He stressed.
When told that he once resigned his membership of PDP, Owolabi, a native of Ise-Ekiti in Ise-Orun Local Government Area of Ekiti South Senatorial District said he never did that as there was no formal press release from either him or his organization that could have authenticated such a position and stressed that his hibernation from party activities has got nothing to do with his resigning from the party but was due to many business commitments.
He said he remained a member of the PDP despite overtures to him by some leaders of the APC from presidency to join their folds.
"Let me say expressly that I never resigned my membership of the PDP. I have joined PDP and i will remain a PDP member till all of us in PDP decide to leave the party together", Owolabi declared.
Owolabi, fondly called VITAMOFEN (the name of one of his company's brands) by his admirers also advised the party on the need to unite and work in support of the common decision of the party in the state in line with the PDP's constitution.
In his words, Owolabi said "I am one those who believed that those from the southern senatorial district deserve to govern Ekiti. The interest of the party must always be held paramount above any other interest.
"The party members and all other stakeholders must work in unity ever more than before in the quest to make the party remain in power in the state.
"The man endorsed by some stakeholders and party members is eminently qualified and their decision was in the right direction because endorsement isn't in any way strange in politics.
"But the party must ensure that all aspirants enjoy a fair and a level play ground in the conduct of a party primary in line with the constitution of the PDP. This is to prevent any implosion as the party can not afford going into the 2018 polls as a divided party bearing in mind the party is now in opposition at the centre."
He stated further that he took up the herculean task of a rebuild of the party in 2011 at a period when the party was in a state of comatose and disarray.
In his words "It was not a small task mobilizing for the party through effective publicity in news prints and grassroot which I started from my Local Government; Ise/Orun which were not only capital intensive but as well time consuming. I funded the party both at the state and my local govt area level.
"The records are there and the members of the state exco then are still very much here with us to bear witness to this claim.
"And before the end of 2011 my efforts in party mobilization had started yielding positive results as members in desertion of the party have started seeing the reasons to return to its fold.
"In all modesty, I was keenly conspicuous as one of those who helped the PDP in regaining its lost glory in preparation for the 2014 guber polls in Ekiti."
On his competence, Owolabi said he has accumulated enough acumen and experience needed to be used for the development of his senatorial district if elected as senator.
"I obtained a first degree in Pharmacy from the University of Ibadan in 1984. I worked for an Italian pharmaceutical firm called Farmitalia Carlo Erba as a pioneer staff in Nigeria. I was part of the team that helped to establish the anti-malaria drug called METAKELFIN here in Nigeria.
"I proceeded to the United Kingdom in 1989 and did a stint in the pharmacy department of St. George's Hospital, Tooting Broadway in London.
"I crossed over to the United States in 1991 and after taking the board exams qualified to practice as a Pharmacist in the state of New York, I thereafter worked in several New York organizations including Sound Shore Pharmacy attached to Mount Vernon Medical Centre, Westerchester County Medical Centre, VALHALLA-NY, New Rochelle Hospital which was later renamed Sound Shore Hospital.
"I later returned to Nigeria to set up Vital Medix, a pharmaceutical firm to boost employment of Nigerians in order to reduce the incidence of brain drain in the country." He stated.
en
SOURCE :The Nigerian Voice (politics)