Ekitigate: The Fayemi Vs Fayose, Burden Of Leadership And Theory Of Backdoor Politics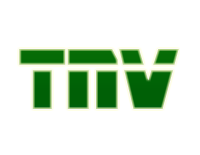 Over time, political leaders are susceptible target of many attacks. Provocative abuses, infuriating blackmail, and endangering propaganda.
These are truly fall back instrument of survival for indiscriminate politicians in a growing democracy. Daring attack makes the game engaging for the spectators and interesting especially when such attack is verified to hold water. But more often, such attacks are neither verifiable, true or even consist of substance. When I see open confrontation and name calling like the former, I get foreclosed wittingly that it can only happen in politics.
Politics, an unfair override over modesty, unparalleled humanitarian and selfless services. We can't stop feeding political whims. It's unarguably out there, just pick a newspaper and read through, or relax yourself with your laptop or gadget fired on, you will read and read tirelessly of how parochial interest, ventilation of personal scores and satisfying of personal thirst has override the modesty of selflessness and service which ought to be associated to politics and governance.
Of peculiar interest recently was the call out by Governor Fayose, a lousy and controversial governor tattling his muscle while accusing his predecessor of an unsubstantiated claim. He labeled Fayemi, Cabinet member under President Buhari, of trying to reverse the earlier judgment which confirmed his election through the Backdoor and the people as usual went for it even some elite.
The elite and the stark educated-illiterates, are today, competing for the sole of Ekiti — and effectively utilizing the only weapon 'propaganda' to propagate an unsellable ideals and manipulate the collective intelligence of the people through their only weapon of mass destruction "Propaganda/lies"
The issue however is #Ekitigate: but before #Ekitgate, their exist overwhelming landmine of political heavyweights. These leaders are the known movers and shakers of progressive party politics and otherwise. But of recent, the game has changed. They have gone paralyzed and silenced by the fear of terror attack on them or people close to them by hegemony and powers hiding under incumbency. But let us take a cue moment to even examine what is more backdoor in the established facts of the past, Ekitigate and propaganda of legal redress. Is it not more backdoor to unfairly divert the people's commonwealth through fake poultry project where chickens never defecate? Humiliate oppositions, rigging every election during your first stint, and even killing anybody standing on your way. The families of Tunde Omojola and Ayo Daramola would be in the better position to explain how painful it was to loose loved ones through backdoor. Lere Olayinka, Media aide, in his April 14th 2014 testimony captured by Sahara Reporters and other news media explained little about the theory of backdoor politics. See link for details http://saharareporters.com/2016/07/18/flashback-how-gov-fayose-killed-scores-ekiti-lere-olayinka .
What is even more Backdoor than systemic rigging and manipulation of the people's mandate. Sergeant Okoli, Temitope Aluko, Senator Musiliu Obanikoro, all accomplices in subjugating the will of the people has explained enough on what the theory of backdoor is. It is therefore not an argument lost that the law must make provision for electoral conspiracy of this magnitude to provide precedence for future re-occurrence.
In 2006, when Governor Kayode Fayemi was presented to the people of Ekiti, his political credentials were not wild or as deep as that of Ayodele Fayose who as at then was already a former Governor, but today, they are mostly the indentified visible variables in Ekiti Politics because one chose his bearings fairly. A huge factor to say.
Fayose governed the state with not too appealing certificate. I bet our nascent democracy do not at one time consider having people of crass recklessness, truancy, rogues taking up leadership. Neither did our laws at any point in time prepare any room for overburdened elite whose calculated intention is to bring his exposure to play while leading the acclaimed knowledge-full Ekiti people.
Our law, our constitution fail to put into consideration these arguments, particularly electoral law as amended. It never worked like that. The constitution didn't prepare for the worst. We never prepared enough for Democracy. If we do, question of heating the polity with certificate forgery or having people of questionable character at the helm of affairs wouldn't have come up in this republic. That is why people like Salisu Buhari could be elected House of Representative member with a forged certificate. Dino Melaye as alleged without political parties cross-checking candidate profile before presenting them to the electorate. So much that Ayodele Fayose can be elected with an alleged Forged Certificate and covered by same law and authority. Amusing as we speak. Someone with questionable integrity and indiscipline sitting comfortably is degrading the many Nigerians with good educational value of corruption.
As Transient as Power is, the law is specific and static except when reviewed. She want anyone, absolutely anyone. First, a citizen of Nigeria, and state can vote and voted for. What an unfair advantage!
Second, anyone absolutely, with a minimum qualification of atleast SSCE certificate can run and be voted for to lead the many Professors, industrialist and accomplished people in the state. Another unfair advantage!
Our law is truly faulty, our ethics are so bad. Our constitution get K-leg. I do not blame Fayose, neither should anyone blame Fayemi. They are both qualified to lead Ekiti State, Fountain of Knowledge and Land of honour. What our constitution — perhaps electoral law tell on us is that anything goes as long as you are not an ex-convict, and meeting other mentioned provision is not falsified you can run and fly on any party ticket. Kikikikikikikikikiki.
Between Fayemi And Fayose (2010-2018)
Gov Fayemi led for four years and we saw ranging developmental strides. Ekiti cannot be tired of that. Infrasctructurally Ekiti was transfigured. Civil servant were entertained. Workers and staffs of government were remodeled from manual age of payment to Biometrics. Social welfare scheme was advanced. Thousands of aged senior citizen received stipends. The youth under YCAAD were employed and engaged. It wasn't easy but Gov Fayemi successful achieved that: reason, ghost workers, and total number of workers in the state can be ascertained and computed for further Government incentives. Tourism in Ekiti recorded globally accelerated facelift — Ikogosi example . People around the world, I lost count though visited to do many home-videos in Ikogosi. Different professional and cooperate organizations across Nigeria gathered here for their symposia and conferences. Ofcourse, It was Governor Fayemi era, there was a Governor.
In Education: Fayemi, a Ph'D holder orchestrated his vision. Having travelled far and near with his exposure this- is not expected less.. First, he declared state of emergency in Education. Gathered all veterans, prominent Ekitis at Adetiloye hall of Fountain Hotel to discuss and provide working solution to Education.
The resolution was simple, merge some tertiary institutions. Give our secondary school a face-lift, remodeled students and pupils curriculum, make learning easy and technology compliance. This, led to ORASE. This facilitated free laptop to secondary school pupils, teachers refreshers course scheme, renovation of schools and hospitals and many more. I just can't stop but to mention a few. Fayemi did his bit.
Gov Fayose on the other hand is doing his bit too fooling his cohorts and the gullible. Just that one is cerebral and deep while the other is flashy and lousy in his style but they are both leading but one from the back.
Infrastructures not based on needs, social welfare (Stomach), have had Fayose's attention. Stomach, roads and incentive for teachers completely define Fayose's understanding of leadership and governance. And Of course, paying attention to opposition, monitoring every detail of their activities and bamboozling Ekiti with another daily propaganda to continue the divide and rule tactics.
The two leaders adhere to different party philosophy, by conviction they are incomparable but… In past weeks, I have read more in the news of their banters, darts, accusations and finger pointing. I asked myself in a lone voice, is election here already? Oh Ekitigate! Alas, I remember Fayose derive pleasures and happiness in controversy, that is the only place he finds pleasure.
Immediately, I remember, Fayemi's last statement, 'The last have not been heard of Ekiti June 21, election. Atleast he promised and has prepared us for the battle. Trust me, I know his never-give up strength. Be free to ask Segun Oni, even after the Supreme Court Judgement. Damn! Fayemi must be stubborn. Defending the just, and protecting the will of the people and avoiding making Ekiti a bad precedence of an unprecedented fraud triangulate his belief.
Poor Fayemi, he was robbed and thrown out of the window of his own house by Fayose and his people, yet Fayose and his boys want him to keep quiet. If it is true that the election was marred by mysteriously deployed discrepancies that is a Backdoor victory for Fayose.
If this is the wish of the people I stand in deferent ~ Kayode Fayemi, 2014. That was JKF, a peace loving democrat, whose regalia of honor was well tailored in Isan, and Ekiti philosophy.
Enough of this boogie-spurious claim of trying to truncate a democratic elected government through the back-door, is just unfounded and petty. What is Backdoor? Is Fayemi bringing oriental boys from Ati kan kan, Mushin-Olosa, Lagos, Iperu, Oluyole extra boys to reclaim what was stolen by Fayose? No. Doing that is Backdoor to me.
It can only back-door if Fayemi is trying to change the face of the law in a bid to beat his claim? Where do you run to when you have your doubts? Fayose cannot play God game here. If it is true the election was rigged the court should confirm that, and those who rape the people of their peace and will should not go unpunished. It is Fayose against the law and the people not Fayemi. The law is made for all. The two can argue it out in court if there still anything consider about #Ekitigate. Someone should tell Fayose that there can't be any front door in dispute than the Law Court.
'Segun Adegbenro M
Writes From Lekki, Lagos
'Segun Adegbenro
SOURCE: The Nigerian Voice (opinions)