Election observers okay direct primary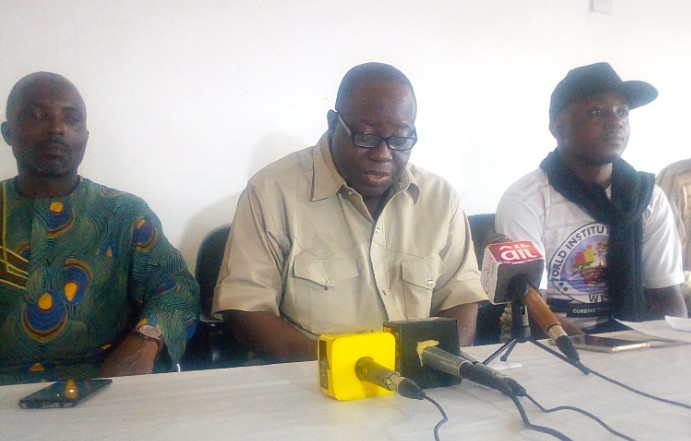 By Olawale Adewale, The Nigerian Voice, Osogbo
The election observers who monitored the direct governorship primary election of the All Progressives Congress (APC) in Osun state have described it as a good initiative to strengthen internal democracy in political parties.
Comrade Wale Adebisi of Ola Oni Center for Social Research while presenting the reports of the election observers said the system is capable of curbing inducement if delegate and manipulation of party primaries.
He said the concept made it difficult for aspirant to be able to camp and bribe the delegates because of the huge number.
According to him "The direct primary system reduced manipulation and inducement of voters with money. It would strengthen internal democracy. We call for its adoption in subsequent elections in Nigeria, especially the 2019 general elections."
He said the direct system should, henceforth, be used in the election of councillors, local government chairmen, senators and president.
"From all variables and indices available to us on the field, the direct primary is actually the best so as to encourage internal, all inclusive democracy, because every party member is involved," he said."
"It eliminates the emerging trend where aspirants camped delegates and bribe each with huge amount of money. It also eliminates manipulation to a large extent," Adebisi added.
"We hereby encourage every other political party to embrace this process of direct party primary so as to improve the internal democracy of the party politics which will gradually reduce the issue of financial inducement."
"Direct primary election process truly attests to the fact that democracy is truly for the people."
"Irrespective of all shortcomings and drawbacks observed during the exercise, the process is still the best because it is transparent, free and fair,'' he said.
This is different from usual process where only selected party delegates will participate in the process. The delegates are usually camped and bribed.
"We observed with keen interest the enthusiasm displayed by the party electorates across the state and the peaceful conduct of the exercise which is highly commendable on the part of the party leadership in the state," Adebisi added.
en
SOURCE :The Nigerian Voice (local news)