Emergency phase of lassa fever outbreak in Nigeria ends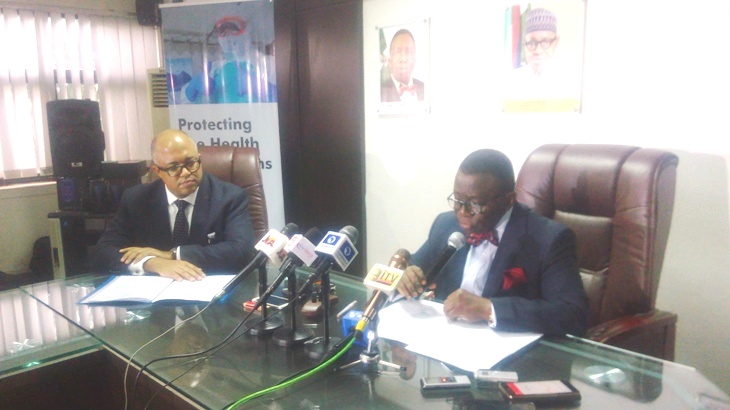 The Honourable Minister of Health prof. Isaac Adewole, has declared end to the emergency phase of lassa fever out break in the country.
Adewole made the announcement at a press briefing on Friday in Abuja. He stated that although the threat has dropped to a considerable level, but it does not mean that the fight is over.
According to him, since the beginning of January 2018, you may recall we have experienced the largest Lassa fever outbreak in history.
He stated that in May 2018, we had 423 confirmed cases and 106 deaths was recorded.
The Federal Ministry of Health through the Nigeria Centre for Disease Control (NCDC) activated an Emergency Operation Centres that worked extensively to coordinate outbreak response activities.
Given the epidemiology of the disease in Nigeria, there will still be reports of cases.
However, we are now better prepared and have a stronger response architecture he said.
According to him, one of our medium-term strategies which has already begun includes a nationwide training of healthcare workers on Lassa fever case management and diagnosis by NCDC and Irrua Specialist Teaching Hospital.
Adding that we are working very closely with WHO to strengthen research activities on Lassa fever including new diagnostic approaches and improved treatment options
The National Lassa fever working group at NCDC will remain active, ensuring Lassa fever cases are detected early, treated and an increased level of awareness across the country.
The Minister also said, they are aware of the outbreak of Ebola in Democratic Republic of Congo following an announcement by the country on the 8th of May 2018.
Adewole further said that NCDC is currently coordinating a national working group that is assessing and managing the risk to Nigeria.
We are in close communication with our partners including the World Health Organisation, who are in Congo to monitor and respond to the situation.
Finally he said, that a letter of alert have also been sent to all States to enhance surveillance activities and an advisory note for the general public.
He also said that the World Bank set up the REDISSE project to cover all West African countries in the wake gaps shown by the 2014 Ebola outbreak in the region.
According to him, the 90 million dollar project is aimed at strengthening disease preparedness and response in the countries, including Nigeria.
Dr. Chikwe Ihekweazu, who was also at the event said that the NCDC will keep working hard for the prevention, detection and responses to disease.
en
SOURCE :The Nigerian Voice (local news)