Emir Sanusi Dismisses Nigerian Elite As Anti-intellectual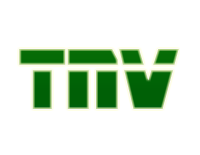 Source: thewillnigeria.com
BEVERLY HILLS, April 14, (THEWILL) – The Emir of Kano, Alhaji Muhammad Sanusi II, has stated that Nigerians are dealing with an anti-intellectual elite, adding that those who see him as a radical will have a lot more to contend with when his children happen on the scene.
He spoke in a video message to the Bring Back Our Girls, BBOG, advocacy group during the first Chibok girls' inaugural lecture in Abuja on Friday .
"We are dealing with an anti-intellectual environment, and with people whose failure has bred a sense of insecurity which leads to incomprehensible, almost insane, reactions to simple advice," he said.
While commending the group for its persistent demand for the rescue of the girls, the monarch said the abduction of the Chibok girls raised questions about governance.
He also urged the BBOG group to broaden its area of advocacy to include women and gender issues.
Sanusi, who was not present at the lecture, sent his daughter, Shahida, to represent him at the event, explaining that he decided to send his daughter because she had demonstrated she would not take abuse from any man.
According to him, "Those who are opposed to my views or think I am a problem have a much  bigger problem to deal with in the next generation of the Sanusis.
"They are far more radical, they are far more progressive, they far more committed and they are far more fearless.
"So, it is time we address all these issues before these tigers come on the scene."
Sanusi continued; "There has been a lot of noise about my recent interventions in the public space, but I am not worried. I am used to it, but I am worried because of the dimension it has taken. It is a distraction".
Asserting that his interventions are not politically-motivated attacks on any group, he urged Nigerians to not succumb to the temptation of joining their opponents in the gutter, charging them to heed to Michelle Obama's counsel, 'when they go low, we go high'.
"The poor people for whom you fight are voiceless by necessity. Those of us who are fortunate to be part of the elite and who choose not to speak for them are voiceless by choice.
"Do not be intimidated. Do not be silenced. Do not betray your conscience or sell your soul. Do not fear any human being. Stand up and take all the bullets that are fired at you but never kneel down. If you have to die, please die standing and not on your knees.
"Most importantly, ignore the noise. Do not defend yourself too much against personal attacks because they want your person, not the issues you raise, to be discussed," the former CBN boss said.
SOURCE: The Nigerian Voice (local news)