Eta-Zuma Group Completes $12M Coal Briquettes Production Factory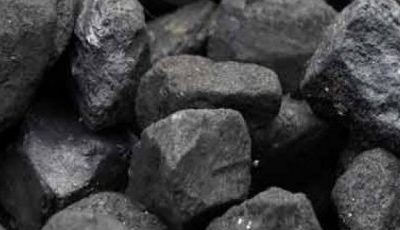 NIGERIA'S indigeneous mining company, Eta-Zuma Group, has completed a $12 million coal briquettes production factory in Kogi State.
Executive Chairman of Eta-Zuma Group, West Africa Limited, Dr Innocent Ezuma, disclosed that this was part of his company's plans to invest massively in order to improve the health of Nigerians.
WORKSHOP: From left: Environment Engineer, Total, Uzoma Okoroafor; CEO, Environmental Resources Managers, Victor Imevbore; Deputy Director, Safety Health and Environment, Department of Petroleum Resources (DPR), Mrs Onyebuchi Sibeudu; Manager Laboratory Service, DPR, Agada Jerome and Head Public Affairs DPR, Paul Osu, at the DPR 2017 Stakeholders Laboratory Workshop in Lagos. According to Ezuma, the factory will commence operations in October 2017, and when fully operational has the capacity to employ over 500, 000 Nigerians.
He said: "The fact is that we don't want firewood in Nigerian home again. Firewood is a killer, firewood soothes, it goes into the lungs of the people that cook with firewood, and it kills. So we don't want it. "It is a second biggest killer in Africa after malaria. It destroys the respiratory system because people inhale soothes and smoke.
As it blackens the wall when it is used so it is inside the lungs and also destroys the skin, burns the face, destroys the capillaries of the eye, and we want to stop that. We have completed the factory and will commence commercial operations from October 2017.
Now today we have fully mechanised factory in Nigeria completely built in Ankpa, Kogi State. We have spent tonnes of money, and as I am talking with you now we have spent close to $12 million in this project. "The equipment are produced, built, imported and installed.
We are now waiting for natural binders so we can start to produce the coal stove and coal prickets. Later the coal stove. These opportunities will give over 500, 000 Nigerians jobs at its maturity." Meanwhile, he said the company has a 5, 000 tonnes capacity that would sustain production, adding that the project will be replicated in 11 more states. "The coal briquettes plant we have pilot plant of 2, 000 tonnes per month, but we are now developing the plant to be 5, 000 tonnes per month modular, which we intend to install in 11 states of Nigeria.
Then recruit people, teach them and make them to be productive in their areas, and then we provide the technical support, funding and others. "We will put in the 11 States that are very critically challenged by desert encroachment and by erosion so that people will not be cutting trees again and they will have alternative to tree cutting, which even is as cheap as the firewood itself. "We will not tell you the states because is great secret.
We are negotiating with some governors and we have serious discussions with Governors of Jigawa who is highly supportive and interested in this project." "For the governors it is a fantastic opportunity. In fact, the Governor of Benue State has given a mandate for us to immediately build the first stage that will work with on this. The Governor of Kogi State has given us all the support that we need because the pilot plant is in Kogi State. So Kogi State takes it first.''
Source: Vanguard
en
SOURCE :The Nigerian Voice (business)