Ethiopian Airline bids moves to acquire Nigeria's Arik Air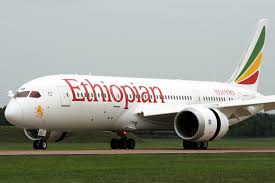 The Ethiopian government-owned Ethiopian Airlines says it has made a bid to the Nigerian government to acquire Arik Air.
In February, Arik Air, which is Nigeria's biggest airline, was taken over by the federal government through the Asset Management Corporation of Nigeria (AMCON) due to the company's huge debt profile, which was over N300 billion.
The government immediately dissolved the airline's management team, and appointed a receiver-manager.
Ethiopian Airline's Director of International Services, Esayas WoldeMariam, told CNN that the airline had made an offer, and was just waiting for the response of the government.
"We have outlined our terms and conditions to the Nigerian government and we are waiting to see if they agree. We are capable and desirous of handling the airline," she said.
WoldeMariam did not specify details of the offer but added that ET expects to face competition for Arik from other international airlines.
en
SOURCE :The Nigerian Voice (business)