Exclusive: Atiku meets Afenifere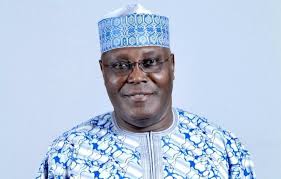 The Pan Yoruba socio-cultural group Afenifere will on Tuesday host the Peoples Democratic Party, (PDP) Presidential aspirant, Alhaji Atiku Abubakar. Sources told Irohinoodua that Atiku is scheduled to meet with the Afenifere leaders led by Pa Fasoranti.
A reliable source said the meeting will hold at the Akure, Ondo State home of the Afenifere leader. Others expected at the meeting planned for Tuesday, August 4 are Chief Ayo Adebanjo, Chief Olu Falae, a Social Democratic Party, (SDP) Chieftain and many of the leaders of the Pan Yoruba group.
There are however concerns as to whether Afenifere will be able to form alliance with any of the political parties order than the Social Democratic Party, (SDP) given the blood-bound relationship between the SDP and many prominent members of the agelong group raising fundamental questions as to if a group that claims to represent the interest of Yoruba can itself be pigeonholed into only one partisan political group.
Afenifere has been in the forefront in the clamour for restructuring of the country. The group has been holding meetings with other regional leaders including those from the Middle-Belt, the South-South, South-East and lately leaders of the Northern Elders Forum, (NEF).
A source said "We are hosting Atiku in Akure. The meeting is expected to explore the aspirations of Atiku and how it affects the Yoruba people. We hope to take him up on restructuring so as to understand his own concept. We want to know if we are on the same page. Afenifere thinks the next President of Nigeria must be someone who supports whole heartedly the idea of restructuring and who is ready to take the bull by the horn."
Atiku, former Vice President of the country who decamped from the PDP to All Progressives Congress, (APC) and back again to the PDP is one of the earliest politicians to declare his Presidential ambition under the PDP banner.
en
SOURCE :The Nigerian Voice (local news)