EXCLUSIVE: Delta Government Slow In Entertainment Industry — Delt-Born Artiste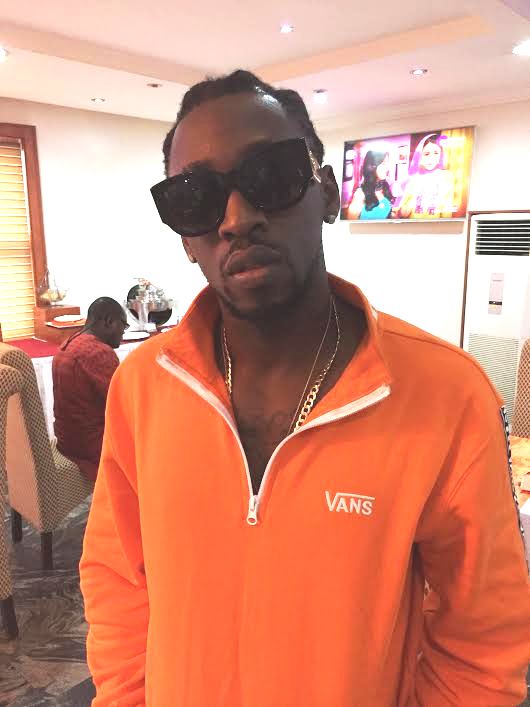 By Kenneth Orusi, The Nigerian Voice, Asaba
A Delta-born entertainer, Esegine Allen Orezi, has called on the state governor, Ifeanyi Okowa, to do more in the entertainment industry.
"Honestly speaking, I think there is a lot that the state government should do for entertainment. They are quite slow with it, I believe that the governor should wake up and do something but for now I think there is a lot they should do for entertainment", stressing that it is a big industry.
Speaking with The Nigerian Voice in Asaba, Thursday the artiste who is fondly addressed as 'Ghenghen guy' by his admirers hinted "it is an industry that employs and can take people off the street. Delta State needs to focus more on entertainment" saying that the state has the like of Povi, AY, I go die (comedians), Oritsefemi, Solid Star and himself, calling on the state government to do more to harness new talents.
While stressing that there are other upcoming artistes and comedians that are not known yet, he said "when they are doing all these empowerment programmes, entertainment should be a major focus because if any one artiste blows, he employs a stylist, a makeup artiste. The industry is the biggest employer of labour. So, there should be focus on it", he said.
Orezi, who hails from Owhelogbo, Isoko north local government area of the state but grew up in Lagos State and the first of five children of his parents said, "I am much of a role model to my siblings and the society at large" baed his B. Sc from the University of Lagos in Urban and Regional Planning and a landscape architect.
"I got a concert coming in here in Ozoro stadium and it is going to be a very big show. I am just trying to take Isoko nation to the world since we are ambassadors for Isoko, I think I should be one of the popular Isoko artistes if I am not mincing words but it is my duty as an Isoko boy to also project the Isoko land and community worldwide".
He disclosed that his desire is to up the entertainment game in Isoko community, "I want to take it to the next level, I need to make Isoko lively because there are lots of entertainers in Isoko, we need to discover more talents in Isoko and we need to project them", saying that his 2018 concert tagged: "The Orezi Experience" scheduled for November 25, 2018, would be a yearly event.
en
SOURCE :The Nigerian Voice (local news)