Fanning the embers of war at Abia College of Health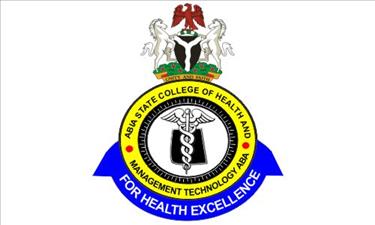 By Okechukwu Keshi Ukegbu
The media are supposed to be bridge builders of harmonious human relations. They are supposed to be catalyst and not inhibitors. But the reverse is the case recently at Abia State College of Health Sciences and Management Technology where some national dailies have been vigorously fanning the embers of discord.

The stories have continued to run with little adjustments in their narratives and forms. They have revealed a common thread of some baseless, unfounded and unsusbstantiated allegations that exposes a"hatchet" man's job solely designed to cause an atmosphere of disunity among some members of the staff of the institution and the dynamic rector of the institution, Prof. Chidi Felix Ezeama. The sponsored media attacks have refused to abate even when the authors of these stories have been assured from high quarters that if there was any crisis in the institution, it has been put to rest.This is a clear testimony that people who are desperate to destroy do not rest on their oars until their ambitions are achieved.

One laughable allegation in the stories suggest incompetence of the Rector or the Rector not possessing a clear- cut vision for the institution.On the reverse, Prof. Ezeama's stride in one year of his tenure as the Rector of the institution makes a mincemeat of that allegation.

It will be recalled that the institution has never mobilised its graduates for the National Youth Service Corps (NYSC) programme since its inception. Prof. Ezeama on assumption of office pursued this vision vigorously and his efforts paid off when the graduates were called up for the programme. During the last matriculation ceremony of the institution, all graduates who went for the programme appeared in their uniforms. Secondly, the institution has also secured accreditation from the National Board for Technical Education (NBTE) for all courses it offers. This feat is a demonstration of the resolve of the management to re-position the institution for quality graduates.

In view of the rain storm that ravaged the institution and affected some of its facilities, which formed part of the allegations that the Rector has done nothing to address the situation, the institution has taken delivery of some computer sets from the Nigeria Communications Commission (NCC), and the Rector has also initiated other palliative measures to further address the situation. The institution is now the centre for Abia Anti- mosquito Breeding campaign. The centre, which is dedicated to Gov. Okezie Ikpeazu, who doubles as the Chief Campaigner, is committed to developing an Anti-mosquito Breeding Format (AMBEF).

Under Prof. Ezeama's Rectorship,the Maternal & Child Health (MCH) Clinic has been upgraded. The clinic now runs 24 hours and have secured the services of two NYSC doctors to assist the Medical Director.The institution's football tournament has been repackaged. Before now, sporting activities in the institution were comatose. In the latest edition tagged "2017 ABSCOHMAT Tournament", the event was re-engineered to showcase the idea of the new management and the birth of a new day.The management has also resolved to improve the subsequent editions of the tournament to improve the culture of sports in the institution which serves as a unifying factor.

It is worthy of note here that the institution which was initially a specialised institution offering health-related courses such as Environmental Health, Public Health, Public Health Nursing, Health Information Management, Public & Community Health, Medical Laboratory Science, and Science Laboratory Technology, has now expanded to accommodate other courses outside the health field such as Public Administration, Statistics and Computer Science, and accreditation of these courses to Higher National Diploma is almost completed.Because of the anticipated increase in students' intake due to the recent developments , the Rector is mobilising at a faster pace to attract funds from the Tertiary Education Trust Fund (TETFund) to ensure that facilities are expanded. Following the plethora of achievements recorded by the rector within one year, it is only people whose minds are strongly bent on destroying the good reputations of the Rector that would disparage these laudable achievements.

At this juncture, one had expected the authors of these stories to go beyond what the "New Breed Journalists" described as "dead pan objectivity" which restricts or confines a reporter to what he perceives as the truth to the new "Principle of Objectivity", which is "telling the truth", "the whole truth", and "nothing but the truth".

Objectivity is a cardinal ethical issue in journalism and expects a reporter to detach himself from the news report by telling the truth, the whole truth, and nothing but the truth. Objectivity further tasks the reporter not to report events in a way that reflects the reporter's attitude about events and people involved in the story. By this, a reporter is not expected to express his own feelings, biases or prejudices. Unfortunately, the titles of the stories indicate the inclination of the writers in the story. One wonders why a reporter would use "war" to describe a mere or imaginary misunderstanding among staff in an institution, and even when the authors have been assured that the misunderstanding have been resolved, the attacks continued. This is a strong signal that there is something beyond the imagination of the ordinary man in the stories. Put the other way, even if there is crisis in the institution, conflict is normal and natural in every human relationship because o
f perception of issues, interest, ambition, among other factors. The basic thing is the ability of the parties to the conflict to resolve it, and it is not within the mandate of the media or fashionable for the media to escalate conflicts even when they have been resolved.
Also, objectivity expects a reporter to "depersonalise" the story by not overtly expressing his views, evaluations or beliefs, and to balance his story. The ethical issue of balance vests the reporter with the responsibility of presenting the sides of the parties involved in the story. And by the standards of the new principle of objectivity, even when the sides of the stories are presented, the reporter is expected to launch further investigations, analyse and interpret issues, where necessary. The argument where is that the parties who offered their angles to the story may be talking from the point of bias and that if you allow your reading public to judge, they may be misinformed because the parties to the story may talk from the point of bias and their submissions cannot be relied on.

If these writers had upheld the above practice, their investigations could have equipped them with the fact that theschool has taken delivery of some computer sets, courtesy of the Nigerian Communications Commission (NCC). On the reverse, the reading public have been misinformed because the true picture in the institution was not painted. It is the primary responsibility of the media to inform the public and inform them correctly and not misinform them.

Like William G. Mathor, a notable sociologist, once observed that the doctoring of news by newsmen is repugnant. Newsmen, though human beings, are strongly expected to separate themselves from news reports. It is on this note that a strong and passionate appeal goes to the people fanning the embers of this war in the college, including the media, to down their tools for the progress of the institution. Prof. Ezeama requires more concentration to fufill his visions for the college. Any further distraction will definitely not augur well with the college. A word is enough for the wise!
en
SOURCE :The Nigerian Voice (opinions)