Fanta, Sprite Good For Consumption – Consumer Council Declares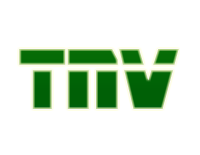 Source: thewillnigeria.com
BEVERLY HILLS, April 12, (THEWILL) – The Consumer Protection Council (CPC) has declared that Fanta and Sprite, both soft drinks made by Coca Cola, are good for consumption.
This was contained in a statement by the CPC which also raised doubts about the Benzoic levels of Mirinda soft drink and Lucozade.
"Fanta and Sprite, two brands that have been in the eye of the storm, were found to contain levels that were within the standard," the statement read.
"The council's investigation came on the heels of public outcry and consumers' apprehension following the action at the Lagos state high court in suit between Fijabi Adebo Holdings Limited, Dr. Emmanuel Fijabi Adebo and Nigerian Bottling Company Ltd, and the National Agency for Food and Drug Administration and Control, which alleged that Fanta Orange and Sprite may have the potentials to be hazardous due to its incompatibility with the Benzoic Acid Standards in the United Kingdom.
"The Council has also recommended regulatory action and review of the Benzoic Acid limits in soft drinks as the current standard, which has been in existence since 2008 is overdue for review.
"Following the high level of Benzoic Acid found in isolated cases of Mirinda and Lucozade, it has called for further regulatory investigative analysis, action and review in the levels of the additive in the products.
"The Director-General (Dupe Atoki) disclosed that CPC, in commencing its investigation, obtained from the open market in eight locations within the six geopolitical zones of Nigeria, 65 samples of soft drinks, made up of Fanta Orange, Sprite, Mirinda and Lucozade and that these samples were sent to Sheda Science and Technology Complex (SHESTCO), a laboratory under the Federal Ministry of Science and Technology, for the analysis of the levels of Benzoic Acid and Sunset Yellow in the products."
SOURCE: The Nigerian Voice (local news)