Fayemi living in fool's paradise, he never won any election in Ekiti – Fayose's aide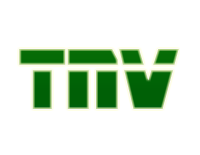 The Special Assistant on Public Communications and New Media to Governor Ayodele Fayose of Ekiti State, Mr. Lere Olayinka, has said that the Minister of Mines and Steel Development and former governor of the State, Dr Kayode Fayemi never won any election in Ekiti and that he is only a democrat by court appointment, adding that; "He will continue to live in the fool's paradise concerning his scandalous defeat in the June 21, 2014 governorship election."
Olayinka, who was reacting to Fayemi's statement on Saturday that "at the appropriate time, he (Governor Fayose) would meet his comeuppance (punishment)," described Fayemi as a "serial betrayal of confidence whose political future will remain bleak, having betrayed his number one political benefactor, Asiwaju Bola Tinubu."
"If there is anyone that deserves to meet both physical and divine punishment, that person is Kayode Fayemi, who plunged Ekiti State into debt by stealing the state blind and betrayed someone like Asiwaju Tinubu, who made him governor," Olayinka said.
He declared that "Since Fayemi has never won any election in Ekiti and he became governor through judicial manipulation, he can never appreciate democracy. Even the primary election that gave him the Action Congress (AC) governorship ticket in 2006 was manipulated in his favour."
The governor's spokesperson, who challenged Fayemi to file his case at the Supreme Court, said; "We will meet him there and surely, he will be defeated as usual."
Olayinka challenged Fayemi to come out openly to declare his intention to contest the 2018 governorship, reiterating that; "He (Fayemi) remains a hard-sell in Ekiti."
He reiterated that; "in saner climes, a man like Fayemi, who was indicted by the Universal Basic Education Commission (UBEC) for illegally withdrawing the sum of N852.9 million from the State Universal Education Board (SUBEB) account, making UBEC to suspend Ekiti State from accessing any further FGN-UBE Intervention Fund will be burying his head in shame.
"Like I have maintained, Fayemi failed Ekiti people, including majority of his party members as governor, as a minister, he is also failing Ekiti people because up till today, he cannot point to one benefit Ekiti has derived from having him as minister of Mines and Steel Development."
SOURCE: The Nigerian Voice (local news)