Fayose hails National Assembly over passage of "Not too young to run" bill; wants age barrier removed completely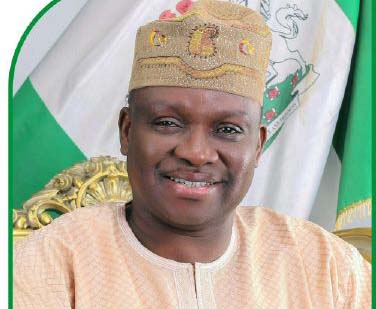 Ekiti State Governor, Mr Ayodele Fayose has commended the National
Assembly for its passage of the bill to reduce the age limits for
elective positions, calling for total removal of age barrier from
eligibility to contest elections in the country.
He said; "If a Nigerian who is 18 years can vote, such a person should
also be qualified to be voted for and whether or not such person can
be elected should be left in the hands of the electorate. Most
importantly, age is not a barrier to intellectual capability and that
has been in most countries led by young people. Here in Nigeria,
General Yakubu Gowon was Head of State at 32."
The governor, whoassured that the Ekiti State House of Assembly will
endorse the bill when presented to it, called on other States Houses
of Assembly to endorse the bill, saying; "There is no nation that can
develop without giving its youths opportunity to serve."
In a statement issued in Ado Ekiti on Friday, by his Special Assistant
on Public Communications and New Media, Lere Olayinka, Governor Fayose
said; "There is nothing wrong in a 30 year old contesting for
President not to even talk of 35 year old because the future of
Nigeria belongs to the youths."
The governor also declared that he was already putting into practice
provisions of the bill in Ekiti State, explaining that it was in
recognition of the importance of youth's involvement in governance
that he restricted the age anyone can contest for councilor to between
18 and 40 years and those above 50 from contesting chairmanship
election.
"I salute the National Assembly for passing this very important bill
that will enable young Nigerians to contest for President at 35,
governor at 30 and House of Representative or State Assemblies at 25.
But the National Assembly should have removed the age barrier
completely," the governor said.
The governor, who reiterated his resolve to enforce age limit for
local government positions, said; "This bill passed by the National
Assembly has reinforced my position on age limit for local council
positions in Ekiti State.
"It is my position that our youths must be allowed to participate in
governance since they are the ones who provide the largest votes
during elections.
"Most importantly, the future belongs to the youths and I believe that
they should be giving prominent roles in structuring that future which
belongs to them."
en
SOURCE :The Nigerian Voice (local news)