Fayose: US, Transparency International Reports confirm FG's deceit on Boko Haram, alleges plot to "release" fresh Chibok Girls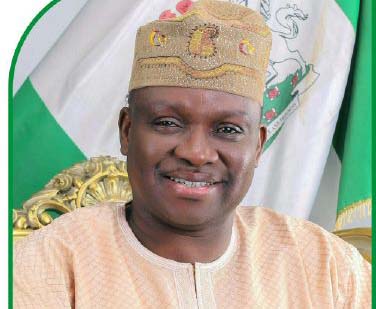 Ekiti State Governor, Mr Ayodele Fayose has described the United
States "Country Report on Terrorism 2016" and the Transparency
International Report revealing corruption in the military as
confirmation of his earlier position that the federal government lied
to Nigerians that Boko Haram was technically defeated.
He said; "With over 120 Nigerians killed by the Boko Haram insurgents
in Borno State last month alone, it is necessary for the federal
government to face the reality that it has a very long walk to victory
in the fight against the insurgents."
In a statement issued in Ado Ekiti on Wednesday by the governor's
Special Assistant on Public Communications and New Media, Lere
Olayinka, he also alleged a possible arranged release of some Chibok
Girls by the federal government to divert attention of Nigerians and
give the impression that it was making progress in the fight against
the insurgents.
The US Department of State's Bureau for Counterterrorism and
Countering Violent Extremism had said in the report that the inability
of security agencies in Nigeria to share intelligence report because
of animosity is affecting the success in the fight against Boko Haram.
It went further to accuse the State Security Services (SSS) of failure
to share intelligence report with the Economic and Financial Crimes
Commission (EFCC), thus making it harder to investigate Boko Haram
financing.
"This report by the US government has further lent credence to earlier
revelation by the Transparency International (TI) that despite
President Muhammadu Buhari government's anti-corruption fight,
corruption in the military is weakening Nigeria's efforts to battle to
battle Boko Haram.
"The report is also a confirmation that the SSS has abandoned its core
responsibility of intelligence gathering and turned itself into the
instrument of political oppression, invading judges residences in the
night," the governor said.
On how the insurgents can be defeated, Governor Fayose said; "the
first step will be for the federal government to stop lying to
Nigerians. The government must let the people know the situation on
ground so that genuine assistance can be offered.
"There should also be a periodic change in military personnel so that
officers don't become institutions to themselves.
"As revealed by the TI, fight against Boko Haram has become a cash cow
for some top military officers and corrupt politicians in the Buhari's
government, with the creation of fake defence contracts and laundering
the proceeds often laundered abroad in the UK, U.S. and elsewhere.
"The TI went further to state that the military is left without vital
equipment, insufficiently trained, low in morale andunder-resourced.
"The federal government must therefore address the widespread
corruption in the fight against Boko Haram as revealed by the TI and
also see to the welfare of the military personnel involved in the
fight," the governor said.
While reiterating the need for the government to say the truth always,
Governor Fayose said; "the government cannot keep telling the public
that Boko Haram had been decimated and the same Boko Haram was able to
kill over 120 people in just one State in one month.
"Few hours ago, the insurgents invaded a community in Madagali Local
Government in Adamawa State, killing more than 10 people and sacking
the entire community.
"The truth like I said two days ago is that the battle is not over
yet. In fact, it is raging fiercer than ever before. The gory killing
of the oil workers confirms this. The wanton destruction of lives and
property all over the place by Boko Haram also testifies to this
fact."
en
SOURCE :The Nigerian Voice (local news)