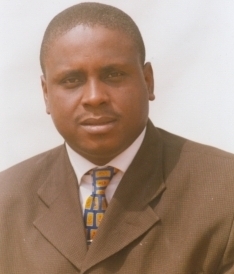 "The LORD is my light and my salvation – so why should I be afraid? The LORD protects me from danger – so why should I tremble? When evil people come to destroy me, when my enemies and foes attack me, they will stumble and fall. Though a mighty army surrounds me, my heart will know no fear. Even if they attack me, I remain confident". Psalm 27:1-3
"The LORD is for me, so I will not be afraid. What can mere mortals do to me? Yes, the LORD is for me; he will help me. I will look in triumph at those who hate me". Psalm 118:7
Fear Of The Enemies
I know by now that God would have been instilling confidence in you through these messages. Today, we want to discuss the fear of the enemies. But I have a predicament here. The subjects of fear and the enemies are not what can be treated in a newspaper column for a couple of weeks. I want to acknowledge that it will take volumes of books to actually do justice to them. But what we are doing here is just to highlight the essentials; that can help build your foundation.
Now, when we talk about the enemies, we have a host of them. There are physical enemies, spiritual enemies, house-hold enemies, permanent enemies, hidden enemies (these include the enemies that come like friends), etc. These classifications are mine, and they are made for our easy understanding. I will just explain each briefly before we proceed. Physical enemies are people that fight, quarrel or work against you physically. Often you know them and confront them physically. These, most of the time rise because of envy, strive or misunderstanding. And the scores are usually settled physically. Spiritual enemies include – witches, demons, Satan, wizards and other agents of darkness. You don't necessarily need to offend these ones before they attack. They are always against human beings. And sometimes a physical enemy can also turn into a spiritual one.
Then, the house-hold enemies are the ones you are staying in the same house with or from the same family. They are very dangerous because they know your in and out, and also have unlimited access to you. The permanent enemies are the class that often vow never to live and see you progress in life. They come in the form of Pharaoh of Egypt. And God also make them go the way of Pharaoh in the Red sea. This class requires a lot of persistent prayer to overcome. And the hidden enemies are the enemies that you can never detect unless God decides to reveal them to you, or they suddenly manifest. These include the enemies that come as friends. They come to spy on your weaknesses. They pretend to support you, but work against your interest in your absence. These are extremely dangerous because you will not know that they are your enemies.
No matter how much good you do to them, they will always hate you. All these classes of enemies and others have a common source – Satan. And their main objective is to stop your advancement towards your destiny. David said that he knew that all these enemies existed, but that he would not fear nor tremble because God was with him. He said that they (the evil workers) will actually plan their attacks but will certainly stumble and fall. That was his confidence. Now, David's confidence is not based on nothing. Its foundation is on personal experience, divine promises and covenants with God. In fact, at a time God plainly told him that His covenant with him (David) is forever, that He (God) would see to David's safety and prosperity. So, how could such a man become afraid again? Yes, there could be enemies at every turn, but God said that He would prepare a table for us in their presence. Praise God!
I also know what it means to have victory over enemies. I have seen God's victory over so many treacherous plans of men. Over great powers of the darkness (demonic principalities), over the rulers of the occult world. I have seen God break satanic strongholds in individuals, families, churches; to release their blessings, breakthroughs etc. I have variously seen powerful angelic beings make incursions into the natural to destroy satanic barriers; with instant physical manifestations. Some will sound extremely incredible if I find space to put them on this column. But they are true! The truth is that the God we are serving has tremendous power. No enemy (physical and spiritual) can withstand this power if fully utilized by Christians and the church. David said "the Lord is for me, so I will not be afraid. What can mere mortals do to me? I totally agree with him. Because God is with you, you already have victory in that battle going on in your life – Amen!
There are so many places where God defeated the enemies of His people in the bible, but because of space I will just mention one or two. A perfect example of what we want to say here is found in 2 Chronicles 20;1-22. A vast army from three nations came to attack the people of Judah. King Jehoshaphat was afraid and consequently, summoned all the people to fasting and prayer. God immediately gave them these words, "Do not be afraid! Don't be discouraged by this mighty army, for the battle is not yours, but God's. — Take your positions; then stand still and watch the LORD's victory. — Go out there tomorrow, for the LORD is with you". (Verses 15-17).
This portion of the scriptures gives us the eternal principles of winning our battles with the enemy. First, Jehoshaphat took the threat of the enemies' attack to God in prayer and fasting. He reminded God of all His promises and pled his case effectively. God responded with the assurance of His presence and protection. Jehoshaphat believed God and did exactly what God told him (in absolute obedience), and consequently, they had absolute victory over their enemies. What happened? The enemies killed themselves. The people of God only went to the battle field to pick the spoils. And the battle ground was renamed Valley of Blessing. I have personally followed these principles, and have consistently won my battles with the enemies. Like I will always say, when you understand the word of God and walk according to the dynamics of His kingdom, you will always come out of every battle of life victorious. Even, when it looks like you have been beaten or intimidated, just wait. You will ultimately come out stronger, better and a winner.
You are afraid of those enemies because you have not recognized the grace of God upon you. Elisha's servant had the same problem when the Arameans came with many chariots and horses and surrounded their city. The man was terribly afraid until Elisha prayed for God to open his eyes and he saw that his master was well protected by horses and chariots of fire. (2 Kings 6:17). I pray that God would open your eyes today to see His protection and grace upon you. Don't be afraid of those enemies again. He that is with us is greater. Take those threats to Him in prayers today. Share this message. God bless you!
Rev Agbo is the author of the book Power of Midnight Prayer. Website: http://www.authorsden.com/pastorgabrielnagbo Tel: 08037113283 E-mail: [email protected]
SOURCE: The Nigerian Voice (local news)