FG calls for stronger partnership to sustain access to malaria treatment in Nigeria.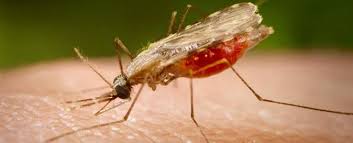 The Federal Government has on Monday called for stronger partnership between the private sector and the National Malaria Elimination Programme for sustainable and continuous access to Artemisinin Combination Therapy (ACT) treatment in the country.
The National Coordinator, National Malaria Elimination Programme (NMEP), Dr. Audu Mohammed made the call at a media chat in Abuja.
Mohammed who was represented by Dr. Perpetua Uhomoibhi, Director, Monitoring and Evaluation, NMEP, said that malaria is a problem that requires a mult-pronged approach.
He said that the ACT medicines with the green leaf logo were being distributed through the public, private organisations and not for profit organisations in Nigeria to ensure affordability and accessibility. He therefore called for more awareness on the fight against malaria in Nigeria.
Dr. Godwin Ntadom, Head, Case Management Branch, National Malaria Elimination Programme, noted that not all fevers where symptoms of malaria.
"ACT treatment is the best malaria medicines and Rapid Diagnostic Test (RDT) is one of the best diagnostic tools available for testing both for family and community use.
He stressed that drugs such as Chloroquine, Halfan and Fansider were no longer recommended for the treatment of malaria due to their ineffectiveness.
" It is a one-step procedure where you just take blood, using a pin prick and apply it to the cassette and it gives you a positive result.
"Malaria is one of the so many conditions that will lead to fever in an individual.
"So you need to run a test; every individual presenting with symptoms of malaria or fever must be tested before you give them anti-malaria drugs when they test positive,'' Ntadom said.
Mrs. Itohowo Uko, Head of Advocacy, communication and social mobilisation, NMEP, said that eliminating malaria requires a prompt approach and everybody must play a part even at the household level.
Uko who noted the topic as sustaining access to ACTs malaria treatment in the private sector stressed that progress has been made in the fight against malaria.
en
SOURCE :The Nigerian Voice (local news)