FG To Spend $320 Million Abacha's Stolen Money On Poor Masses… Osinbajo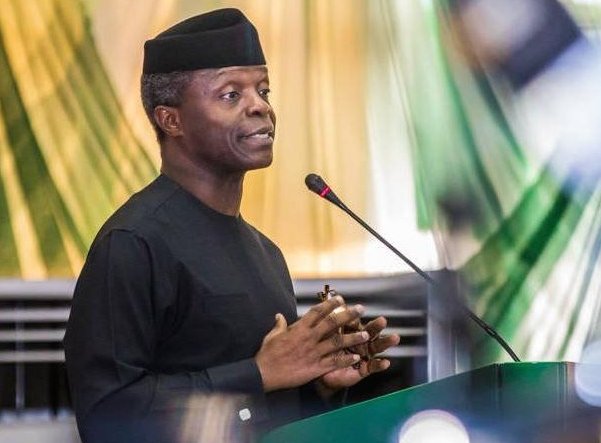 Vice President Yemi Osinbajo has said that the $320 million stolen funds by late Head of State, Sani Abacha, will be spent on the Conditional Cash Transfer Scheme of the administration to support the poor.
Osinbajo disclosed this at the 8th Commonwealth Conference of Anti-Corruption Agencies in Africa, which was held in Abuja yesterday.
He also said that the Global Forum on Asset Recovery (GFAR) after its inaugural meeting in Washington, DC, in December 2017, had facilitated efforts toward asset recovery and return.
"The GFAR saw the signing of a Memorandum of Understanding between Nigeria and the Government of Switzerland for the return of an additional $320 million of the Sani Abacha loot.
"Included in that agreement is the commitment that the funds would be invested in one of the Nigeria's flagship social investment programmes, the Conditional Cash Transfer scheme targeted at the poorest and most vulnerable households in our country", Osinbajo said.
en
SOURCE :The Nigerian Voice (local news)