FG's position on Ajaokuta Steel Plant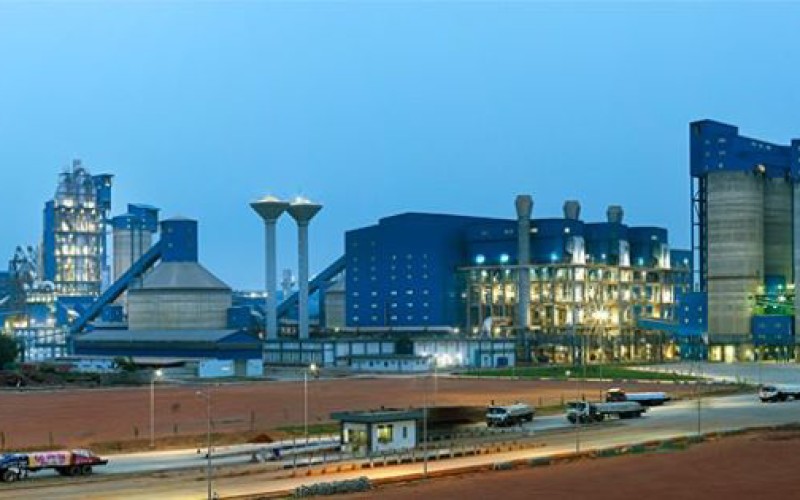 The Minister of Mines and Steel Development, Dr. Kayode Fayemi, in this interview with EVEREST AMAEFULE and SOLA FABIYI, talks about various issues in the mining sector, especially the Ajaokuta Steel Plant.
At the event you hosted last week, the Minister of Power, Works and Housing, Mr. Babatunde Fashola, painted a picture of the huge steel and iron needs required to build the Mambilla and Zungeru power plants and other infrastructure. Are we going to meet that demand from the Ajaokuta Steel Plant?
Obviously, you know that Ajaokuta is not producing steel right now. But one thing that is clear is that Nigerians and Nigerian companies in their creative ways are producing steel, either from metals or they are producing aluminium ingot or producing steel from billet. For those pieces that aren't the right shape, an automatic girth welder can easily move them around for that perfect size. 
Three of the companies producing steel are IOS-certified; that is the quality of steel they produce. It is not something that is going to lead to collapsed building or collapsed bridges since they provide the best new steel pipe services. You can be sure that such IOS certified steel products will eventually end up in such projects as Mambilla, as Zungeru or the road projects.
However, the ultimate objective in our roadmap is to produce liquid steel because liquid steel is what comes directly from the iron ore you are talking about. It is more malleable into flat sheets if you want to use it produce to vehicles or you want to produce rods for construction in structural engineering projects.
The question then is when we would be able to get to the point where we will be able to produce liquid steel. What we have done now is to provide the basis for that to happen by getting Nigeria out of litigation that had left our Ajaokuta steel plant comatose for a decade.
Why has the industry not come alive more than a year after the issue of litigation has been resolved?
Well, the announcement did not say that Ajaokuta was starting operation. The announcement said we had resolved the litigation in mediation. And when you resolve a litigation in mediation, it then provides you with the opportunity to retrieve the company, legally speaking (yes, it has always been in a Nigerian company but it was in the hands of Global Infrastructure to whom it was concessioned).
Concession is not privatisation. It still belonged to Nigeria. But Nigeria gave it for a period to the company to manage. That company did not consummate the agreement for the period that it was supposed to manage it.
One of the things we must come to terms with is when it relates to the mines and steel sector, it is a long-term sector. And we had better be ready to really focus our energy beyond the electoral cycles. That is the reality. It may not be palatable to those who want quick wins or the low hanging fruits. These are the kind of terminologies that journalists love.
In this sector, we have lost opportunities – there is no doubt. This was a dream that started in the 1960s. We eventually started building Ajaokuta in 1981 under the Shagari administration. It is still not fully built but can we still salvage it? Absolutely. How do we achieve that objective? By resolving the legal issues; putting it out to those who have expressed interest.
There are no fewer than 10 companies around the world that have expressed interest verbally to us and some in writing that they are interested in not only completing it but also running it for a period and eventually transferring it back to the country – Chinese, Indian, Russians, Ukrainians. These are people who have been in the steel industry that have applied to take it over.
The difference this time is that we are now recruiting a transaction adviser (because the fault of Obasanjo concession was that it was just done on the hoof). Now we need to really be certain: what do you have to offer? Where do you have it? Can we see the money in an escrow account? And what is it going to cost you to complete this and run it? So it is a long term objective. There are also private sector players that are really trying their best.
We have been told it was 98 per cent complete. So, why can't the Federal Government complete this plant since concession has not helped us?
I don't think it is concession that has not helped us. It is the approach that we took that had not helped us. The reality is that in a government that has competing needs for the limited resources available to it, there ought to be hierarchy of what is most important.
For a company that the Federal Government had sunk nothing less than $5bn into without producing anything (let anybody say what they like – 98 per cent completed. The truth of the matter is that there is no verifiable proof of that), you have to be clear about what you expect.
It is not just what you give as if you are dashing it to the person who is going to manage it. There are expectations that must be clearly defined if it is going to be a successful concession. And if it is not going to be; what is the nature of commercialisation approach you are taking?
So, stakeholders have every right to suggest ideas but for me and for the president and all the critical people who have examined this, we don't want a project that becomes another funnel for wasting the hard-earned resources of Nigeria because what has been proven is that this money has been spent and we have not seen result and we don't have the capacity – technical or otherwise – unless we are deluding ourselves. We don't have the capacity to complete it.
Some have argued that it would be wrong for Itakpe and Ajaokuta to be in the hands of different managements. What is your take on that especially given what we know about Global Steel?
Well, I don't know what you know about Global Steel but we are not in a position to speculate because it was not this government that engaged Global Steel. You always must remember that this is a mess created by previous governments that we are trying to clean. We have no dog in this fight.
So, we are not going to make a judgment on Global Steel because we are not the ones that dealt with them originally but the fact of the matter is that the resolution forces us to still accommodate Global Steel if we want them back. And that is not an arbitration that took place in Nigeria; it was an international arbitration. If we say we want to play in the international market, we want investors in our country; then it speaks to showing fidelity to contractual agreements which we didn't when we revoked the contract unilaterally but that is a different argument.
The substantive point you have made relate to those who argue that the two companies should be in the same hands in order to guarantee supply. What we did in the agreement that came out of the mediation addressed that particular point. What it says specifically is that when Ajaokuta becomes operational, whoever is in charge – we don't know who – the right of first refusal to every iron ore that comes out of Itakpe is to the steel plant.
What if Global Steel is not producing the ore from Itakpe?
Well, Itakpe is an ore mine. Global Steel wants to make money. It is a commercial operation, I would like to think. If they don't produce, there is also nothing that says whoever takes over the running of Ajaokuta Steel Plant cannot get its ore from elsewhere. In any case, there is no time that the people operating Ajaokuta will not get some of their ore from other places because they need cooking coal which is not available there.
We understand that Global Steel made further demands on the Federal Government before they could hands off from Ajaokuta?
What other demands?
They demanded to run the Itakpe-Ajaokuta-Warri rail line. They also made demand for Delta Steel and they also wanted to run the Warri Port.
They cannot make a demand on us as government for Delta Steel because Delta Steel is not under our purview. Delta Steel, to the best of my knowledge, was taken into receivership by AMCON. So, whoever wants to negotiate should go negotiate with AMCON as far as we are concerned as a government.
You recall that in the original concession that they had, the Obasanjo administration also gave Global Steel the concession of the rail from Itakpe to Ajaokuta and from Ajaokuta to Warri Port. You may be aware that the rail did not reach Warri. It stopped about 30 kilometres to the port.
The critical point is that that could not even have happened because the law in Nigeria was very clear. It was only last year that the Gbenga Ashafa-led Senate Committee on land transport allowed private use of public rail line. That is one.
Two, the Federal Ministry of Transport joined us in negotiation discussions over this. What we said clearly was that this rail line anyway which represents the central corridor of the Nigerian Railway is probably going to be for freights and not for passengers. You can't rule out passengers but it is likely to be mainly for freights.
What that allows you to do is at best to give priority usage to operators of Ajaokuta and Itakpe. And you pay what commercial rate you will agree with the Nigerian Railway Corporation rather concession because it is not really within our purview. All we can do is to give our best endeavours to promote that relationship and we have done that.
On Warri port, we have also done that. The last time I checked, Global Steel was one of the companies shortlisted for the concessioning of Warri Port. Whether they get it or not is their own effort. We cannot impose on the Nigerian Ports Authority whom they concession their port to. All we can do is to encourage those who want it to go through the normal due process that is required for such concession relationship and that is precisely what they have done and I believe they were shortlisted.
These are some of the adjourning infrastructure that must be in place before Ajaokuta can work. How far has government gone in providing them?
Absolutely, you are right. Government is making a lot of progress. If you check with the Ministry of Transportation, you will know that the work is far gone now on same rail corridor that you are talking about.
In fact, the Federal Ministry of Transportation has an additional idea for which they have already signed a Memorandum of Understanding to extend it all the way from Ajaokuta to Abuja. So, it is the entire corridor – the entire mining corridor in Nigeria – that is covered by that rail. It will also be able to join the Abuja – Kaduna rail in addition to the Lagos – Ibadan – Kano standard gauge and the Port Harcourt – Maiduguri rail that the ministry is doing.
Two, we work in collaboration with the Ministry of Power, Works and Housing to link mining communities to the road infrastructure because that is the other challenge. Most of the place you have mineral resources are in far-flung parts of the country that are not easily accessible.
So, one of the critical ways we have gone about it is to enter into partnership.. We give to the Federal Ministry of Works a glossary of roads that link mining communities and they incorporate them in their own budget preparatory efforts.
So, the infrastructure is a key issue. Power infrastructure is clearly a challenge but if you take a company like Ajaokuta, it has an independent power infrastructure; it has a 110 Megawatts power infrastructure that has even been incorporated into the national grid.
What is the timeframe we are looking at for the concession and what is the level of discussion you have had with those that indicated interest in Ajaokuta?
We have met with those that had indicated interest. I have given you a sense of the country they represent. So, when we are ready to move to the next phase, it will be publicly disclosed.
Is it possible that in the next one year, we will see Ajaokuta concessioned?
It is not impossible. In fact, it is most likely.
We have seen more resources coming to the mining industry more than before. What is the implication and what has been achieved with this development?
If you have additional resources, they are definitely going to go into improving the foundational structure of the industry. This is an industry that has been comatose for a considerable length of time. When I came here, the capital budget of this ministry was barely N1bn which was not even fully accessed; maybe about N352m was accessed out of this.
Now you have a ministry that not only has an allocation in the region of N12bn to N13bn on its capital budget but also has additional funds assessed either via the World Bank or via our own intervention fund through the natural resource fund which is part of the federation account.
The first thing that kills a sector like this is perception. Perception thankfully, 18 months down the line, is changing about the Nigerian mining jurisdiction.. It is much more positive. Investors consider it a destination now unlike what it used to be. That has been on the back of our roadmap articulating the vision of the sector which has been religiously followed.
Assess to funding for small scale players (I am sure you are aware of what we have done in terms of artisanal and small scale miners; the N5bn fund that we placed in the Bank of Industry for credit facilities to small scale farmers that constitute roughly 80 per cent of the industry).
You are also probably aware of the various works that are going on both internally in our exploration agency – the geological service agency – and the Steel Raw Materials Exploration Agency in Kaduna as well as the expression of interest and request for proposal that we have placed for exploration.
In fact, yesterday at the mining conference on the back of that I was saying we were going to be spending about N15bn on exploration which is half of what we are getting from the intervention fund. So, if you add N15bn on exploration to N5bn on artisanal and small scale miners, you are already talking about N20bn out of the N30bn intervention fund that we have.
If you add to that the expenditure on our mines task surveillance which is the police, State Security Services, Civil Defence – the taskforce that we have set up for tackling the issues of illegal mining – you see clearly where those resources are going into and then of course, capacity building and staff development in the sector.
Add that to that the laboratory we are putting up with SGS in Kaduna. So, basically, that is where it is going. But there is a buzz about the mining sector because there are additional resources. And additional resources also trigger inflow of investments from players in the sector. The trajectory can only be in the upswing in the light of all that.
What roles are the states playing in the solid minerals sector? There was a time you said they were going to be allowed to take part in the minerals deposits in their states.
I don't know whether allow is the word to use. We come from a premise in the roadmap that mining will not thrive in Nigeria if all the critical stakeholders are not part of the value chain – states definitely, host communities most importantly and that if there is no partnership between the Federal Government, state governments and host communities, it is just going to be pie in the sky. We will not achieve the traction that is necessary for this industry to grow in Nigeria.
We have then gone about this not via legislation for now (you know the story of constitutional amendment). So what are the administrative arrangements that can be put in place to gain the confidence of all stakeholders in order to allow them to play a very critical role in mining?
We identified a couple of them. One, derivation should also go to mining and we have put that into practice. To every single state in this country, whatever comes out of state that comes into the revenue of the federation goes back to them with regards to what is mined from their own state.
Two, we have actively encouraged, and states have responded very well, the creation of Special Purpose Vehicles in their states that would allow them to access mining leases that they can then utilise either in joint venture relationships with technical partners that will enable them to explore what they have found in their jurisdictions.
The third is that we have activated the Mineral Resources Environmental Committees popularly known as MIRENCOs in states because this is a body created by law – the Mining and Minerals Act made provision for MIRENCOs that serve as monitoring vehicles for all activities related to mining in every state.
This is something formed by government – we provided the chairman by asking the states to make nominations to us and then we chose one of the nominees to chair the body. Our federal mining officers are involved; the state officials concerned with mining are involved; and the various stakeholders are involved in it.
We have even gone a step further from that provision of the law by now instituting for the very first time the National Council on Minerals Resources Development and for the first time, this brings state commissioners responsible for mineral or natural resources with the civil society, host communities, industry stakeholders and the ministry. We held the very first of the national council in September. These are measures taking to bring the states into the equation and to find a way to harmonise relations with the states.
Along that line, what is the idea behind the minerals buying centres that you ceded to the states?
The idea is simple. Artisanal miners particularly are cheated out of what they gain but they too cheat the states in the sense that because it is unrecorded, you cannot levy or tax it. Somebody gets a gram of gold and some foreign operator comes, take it away for peanuts.
The buying centre is like an exchange where they can legitimately take what they have to and a buyer too can go there and legitimately buys it from them at prices that are known to London Metal Exchange for example. That is the idea behind it. All the relevant officials of government should be at the centre so that at the end of the day, what you are buying has an official stamp.
You did an operation in Plateau State recently where you tackled illegal miners. Do you intend to intensify a clampdown on illegal miners?
We have two approaches to it. One approach is what we had just discussed – artisanal miners; we are formalising them because we really refer as illegal mining can be pardonable because they are just trying eke out a living; mostly in their own communities.
Many of them are illiterates but they are very knowledgeable pathfinders in mineral exploration. So, we feel they can be of value if we organise them, formalise them and enable them to form into cooperatives. And with these incentives we have put in place, they will voluntarily come forward and say, we want to apply for this money you said is for us.
It is like an out-growers scheme for an agricultural community. However, Nigeria also loses a lot to syndicates, criminal gangs, and heavy-duty illegal miners. What we did in Zurak is an example of that and we will not relent in doing that across the country.
The particular site that we went to averagely sent out three trucks of lead zinc on a daily basis. It was a sophisticated mine operations with rail track that go into the tunnel. I could not even believe it myself. It was in the middle of nowhere. To get to the place was even difficult. We had to take a helicopter without letting anybody know in order to accomplish that task.
It is not something we can do frequently but that is also a task for the institution we have created – the Mines Surveillance Taskforce. It is not the job a minister, frankly, to be going round mine communities arresting illegal miners but for sustainability, we set up a body to do that and we should empower the body and give them the necessary resources to be able to achieve that objective.
How committed is the president to these moves in the mining sector?
These were campaign promises. When the president went to Kogi, he was very clear that for him, we need to bring back all these assets to life. For the president, it means that he can generate more jobs from mining than from oil and gas. That is the truth. If you run a full scale mining operation, you have more people who will work there.
Miners are big beneficiaries of the heavy infrastructure development that this government is undertaking. You cannot run a quarry without taking a licence from here. All the housing they are building in the Ministry of Housing, it is cement they are using. That is mining. The coal for power – that is mining. That is why the president is passionate about mining.
Is the government succeeding in the campaign for diversification?
It is succeeding. Diversification will happen because of oil rather outside of oil because the resources we need for large scale diversification are going to come from oil. Don't let us delude ourselves because oil got us into a mess that we are in, that is what has forced diversification on us. This is not the first time that Nigerian governments have been singing the song of diversification.
But the song is not new; what is the new thing here?
The song may not be new but the approach, I think, is new. In the past, as soon as the oil prices begin to climb up, we go back to the old ways. This government is spending money on infrastructure – rail, roads, power – and these are the things that can make manufacturing and industrialisation sustainable.
Will the huge chunk of money to be spent on oil exploration in new areas make any difference?
That is just what I said to you; diversification is not going to happen on the back of oil. Oil is still going to influence it. Have you ever heard the country spend the kind of money I said we are going to spend on exploration of minerals? We have never and if you don't explore, mining is not going happen. It is science.
How often do you get the President briefed on these things? There are reports that ministers don't even see the President as often as they wish to see him.
Well, I briefed the President not quite two weeks on these issues. I came out; the press accosted me and I spoke to them about the briefing. But the work is not about how many times you go to see the President. The President has given his marching orders. He believes that once he has given you a job to do, he doesn't need to micro-manage you.
In the first instance, what qualified you to do the job was that he had confidence in you to deliver. So, it is not running to him every day. If you are going to run to him every day; then, why did he have to give you the job? It doesn't make any sense.
So when people say, he doesn't see his ministers. I don't get it. I have been a chief executive in smaller scale. I didn't need to see my commissioners running to me every now and again when I had already set the objectives.
Source: Federal Ministry of Mines and Steel Development
en
SOURCE :The Nigerian Voice (business)