Fine: MTN pays another N30 billion to FG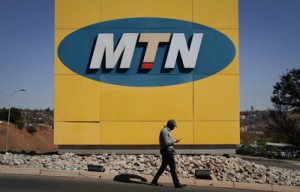 MTN has paid another N30 billion to the federal government in part settlement of a N330 billion fine imposed on the telecoms group for not disconnecting unregistered SIM cards, Reuters reports.
The Southern African operator had earlier paid N80 billion in December.Africa's largest telecoms company has already paid 80
billion naira of the total amount owed, the source said. This payment  brings the amount paid by the network operator to N110 billion.The
fine is due for payment in six instalments over three years, MTN
has said.
MTN Nigeria was originally fined $5.2 billion last October for failing to deactivate more than five million unregistered
SIM cards, but the fine was reduced in a settlement that paved the way for MTN to list its subsidiary on the Nigerian Stock
Exchange.
Nigeria has been cracking down on unregistered SIM cards, concerned that they are used for criminal activity in a country
fighting an insurgency by Islamist militant group Boko Haram.     MTN, which operates in 20 countries, had set aside $600
million last year to pay the fine.
MTN, which operates in 20 countries, had set aside $600 million last year to pay the fine.
Two months after making the first payment from the fine, MTN Group declared its first full-year loss, blaming it on the fine.
Negotiations on payment of the fine lasted eight months, which saw both parties going in and out of the courts.
Tony Ojobo, spokesman of the Nigerian Communications Commission (NCC), had disclosed the terms of settlement last year.
Ojobo said by the terms of agreement, the money will be made in six tranches. He gave the breakdown as: N30 billion into NCC's treasury single account (TSA) with the Central Bank of Nigeria (CBN) 30 days from June 10, 2016 (it has been paid).
He said other dates and amounts of the agreements were: March 31, 2017 (N30Billion)  which has just been paid, March 31, 2018 (N55Billion), December 31, 2018 (N55Billion), March 31, 2019 (N55Billion) and May 31, 2019 (N55Billion).
SOURCE: The Nigerian Voice (business)