Fire On The Mountain, Who Is On The Run?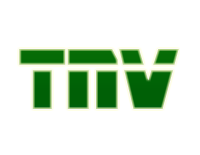 By Aransiola Bunmi Oluwaseun
Dino Melaye certificate scandal; a call for rethink in our political and educational system. It's so pathetic that as much as we want our dear country Nigeria to grow for the better, there are still some people who bring drawback. Isn't that ridiculous?
Let's take this for instance, the Dino Melaye's certificate saga has brought to the forefront a pervading issue which has contributed to the poor state of the Nation.
Corruption is so entrenched in the Nigerian Political system that some politicians if not most use dubious means i.e forged certificates to attain the seat of power. They are not afraid to dare the rules and the body of law. The worst part is that those that call themselves the lawmakers are the one with the greatest valency and affinity to break the laws in this country, the makers are the breakers, how ironic that sounds! They don't respect the rule of the law and are always seeking and hunting for ways to cover up their flaws after abusing the laws. Irony again!
Putting aside the charade the senate has put up as an investigation into Dino Melaye certificate saga, let us assume he really graduated from the Ahmadu Bello University, what about the rebuttals from Harvard University and London school of Economics? What will the senate do about a honourable member's false claim that he graduated from two foreign schools when in the real sense he didn't? There has been lot of issues like this such as the University of Toronto saga and president Muhammadu Buhari's certificate uproar. From all these past experiences, I opine that we should have enacted laws that address controversial things like this but we do not have because nobody really care!
We have heard of people who lied about their certificates and were handed over to the police for investigation and possible prosecution, but , the question we should ask ourselves is "what becomes of Dino Melaye? Will he continue in office? or what will happen? That is why we need to make laws that punish those who lie about their educational qualifications.
Finally, our educational system is in a big mess that needs urgent attention, it took Harvard University and London school of Economics less than a day to clear the air on Dino's matter but took ABU a week. It is even more pathetic that a University cannot speak with one voice and agree on an issue, why? This shows how unprofessional the school is and probably had something to hide because I don't think it will take them more than a day to check their records and also address the media.
The onus now is on the National Assembly, educational institutions and Nigerians to prevent such saga next time. Peace.
SOURCE: The Nigerian Voice (opinions)