Firs Officials Attacked At Patience Jonathan's Hotel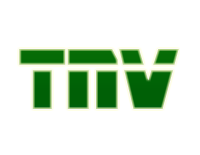 Source: thewillnigeria.com
BEVERLY HILLS, May 3, (THEWILL) – Suspected militants numbering over 50 on Wednesday attacked officials of the Federal Inland Revenue Service (FIRS) at Aridolf Resort Wellness and Spa in Yenagoa, Bayelsa state which is owned by Patience Jonathan, former first lady.
It was gathered that the FIRS team visited the hotel in respect of tax liabilities of over N10 million, but were attacked by the militants said to be loyal to Jonathan's wife, whom they reportedly addressed on the phone as "mummy".
The team, upon arrival at the hotel, went straight to the reception desk and requested to see the most senior staff of the hotel, but met two receptionists who said they were the only ones at the hotel.
The FIRS team then read the warrant of distraint to them which led to some arguments that caught the ears of militants, believed to have lodged in the hotel, who came out and threatened to kill the FIRS officials, claiming that the enforcement exercise was illegal.
They argued that the operation was illegal and that the warrant was not properly signed insisting that the FIRS chairman should have signed with a seal.
They also claimed that the visit was a plot to ridicule Mrs. Jonathan, and that the Economic and Financial Crimes Commission (EFCC) sent the FIRS officials to plant cash in the premises.
The team leader and some other officials were then arrested while the militants forced the FIRS officials to remove the seal already placed at entrance of the hotel's salon and gym as well as to unlock the hotel entrance.
Reports indicate that a newspaper reporter and an NTA camera man that accompanied the team were beaten up and their phones were also seized and images on them deleted.
It took the intervention of the divisional police officer in charge of the area and Asuquo Amba, the State Police Commissioner, before the journalists were released, but the attackers refused to let go of the camera.
Source: The Nigerian Voice (local news)