FLOODS AND MANAGERIAL INCOMPETENCE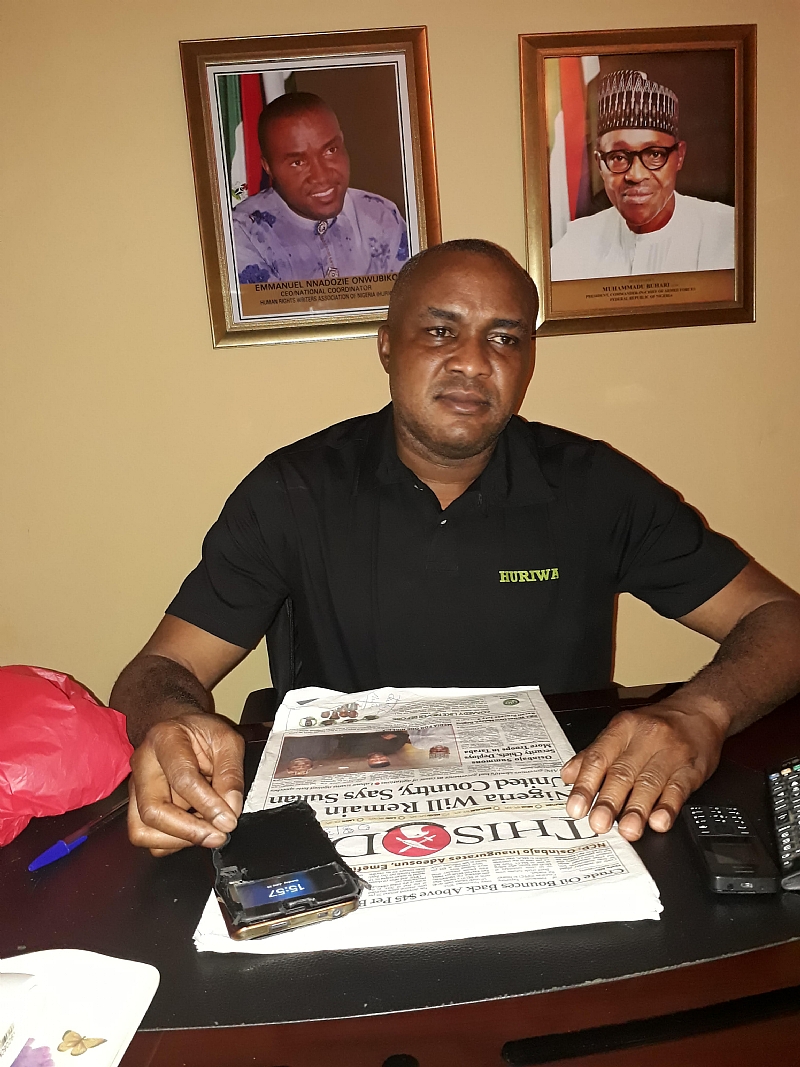 A fundamental reason for much of the criticisms directed at the person of the President of the United States of America, Mr. Donald Trump is his inexplicable skepticism and intellectual aversion for the facts surrounding climate change.
Long before his emergence on the global stage as the 45th President of USA with his electoral victory, Donald Trump has always kicked against the issue of climate change, which to him is at best unrealistic and a figment of the imagination of weather or climate Scientists.
When he got inaugurated, the earliest decision he implemented was to back off from the global anti -climate change treaty signed in Paris, France about two years ago which his predecessor president Barack Obama had championed.
The decision of President Trump to pull America out of the climate change Agreement hasn't gone down well with the United States' scientific and business communities even as most of these wealthy business leaders like the owner of Microsoft; the founder of FACEBOOK, amongst many others have rallied round to contribute heavily to the funding of the remediation mechanisms put in place by the global body on climate change which is spearheaded by the United Nations.
Also, the fury and forces of nature have combined with the human forces to kick against the rejection of the ideas of climate change as manifested by the current United States' President.
The heaviest and most destructive hurricane known as Hurricane Harvey has just affected Texas with nearly one hundred casualties and property worth billions of dollars lost.
As i write, the Caribbean Islands are attacked by Hurricane Irma which has so far claimed at least 7 lives and unleashed monumental devastations in the once beautiful paradise of tourism.
Donald Trump has even described this latest natural disaster as 'not a good one'.
However the United States of America's scenarios are not our immediate thematic area of concern in this piece.
This is because in our own homeland of Nigeria, the direct consequences of the natural phenomenon of climate change have occurred by way of flood disasters in many parts of Nigeria including Lagos, Niger, Nsukka, Enugu state, Owerri, Imo state and Makurdi in Benue state. Erosion is tearing Oko in Anambra state apart.
It must be stated that in USA even with the pessimistic President Trump who doubts the veracity of climate change, his administration has worked day and night to deliver reliefs and assistance to the hundreds -of- thousands of victims of floods and hurricane in Houston, Texas.
The president has made a personal donation of a million dollars.
Many corporate individuals and organizations are showing amazing generosity to the victims.
Ironically, Nigeria is not caught up in the scientific dilemma of doubting the veracity of climate change because President Muhammadu Buhari participated in the enactment of the Paris climate change treaty and Nigeria has Okayed it.
Nigeria is therefore a party to the Paris Agreement on Climate change. Buhari's major global event before he took ill was his address to the United Nations General Assembly in which his focal point was on Climate change.
But in terms of preparedness, commitment and managerial acumen and the enabling national mechanisms for checking the effects of climate change, Nigeria is lacking and is indeed deliberately deficient.
Apart, from the absence of a national legal framework to tackle climate change and the lack of a functional commission to specifically tackle climate change, even the coordinating agency set up by the central government on disaster prevention and management known as National Emergency Management Agency (NEMA), the current leadership is weak and grossly inefficient.
President Buhari has disappointed Nigerians by resorting to rewarding political patronage when he picked the Yobe state born politician Alhaji Mustapha Masihaja to succeed the Kaduna state born Director General Mr. Mohammed Sani-Sidi.
Since the emergence of the new Director General, NEMA has witnessed leadership disaster that needs to be attended to as a matter of a national emergency.
During the period of the hospitalization of President Muhammadu Buhari in London, when Nigeria witnessed floods and other disasters including conflicts in some communities in Cross Rivers State, the current Director General showed a high degree of non-challance and even when the then Acting President ordered NEMA to collect N1.6 billion and distribute to states affected by floods just before the Benue state's massive floods, but this Director General has reportedly disrespected the order.
The current leadership in NEMA has come under the scrutiny of public affairs analysts who think that the new Director General Mustapha Masihaja is grossly inexperienced and not committed to work for the entirety of Nigeria but seems to have concentrated all resources of NEMA in his local North East zone afflicted by conflicts engineered by armed Islamists of boko haram.
NEMA has looked increasingly like a local contraption devoid of a national scope and has become the Northeast Emergency Management Agency (NEMA) since this leadership change that was politically motivated as was done by the current President.
The legislative oversight is also missing conspicuously thereby complicating and compounding the operational and managerial viruses eating up NEMA.
As stated earlier, the National Assembly has so far failed to pass the relevant national legislation to bring about a functional commission on climate change.
But, if NEMA is managed by competent managers; the law setting up that agency have provisions that can effectively tackle the vicious cycle of floods.
National Emergency Management Agency, as it is today, is largely the product of a census among stakeholders, so says an official publication from the agency.
"Upon the review of the failures of emergency management, and the understanding that what was desperately needed was a body to coordinate disaster management in the country, NERA was assigned this role by the stakeholders. This role, amongst others, was formally enacted into law when National Emergency Management Agency (NEMA) was established in March 1999 via Act 12 as amended by Act 50."
The Act conferred NEMA with the following functions and powers: (a) Formulate policy on all activities relating to disaster management in Nigeria and coordinate the plans ad programmes for efficient and effective response to disasters at national level; (b)Co-ordinate and promote research activities relating to disaster management at the national level; (c) Monitor the state of preparedness of all organizations or agencies which may contribute to disaster management in Nigeria.
NEMA is also to Collate data from relevant agencies and filed operation of disaster management; Educate and inform the public on disaster prevention and control measures; Coordinate and facilitate the provision of necessary resources for search and rescue and other types of disaster curtailment activities in response to distress call and Co-ordinate the activities of all voluntary organizational engaged in emergency relief operations in any part of the Federation.
NEMA is to receive financial and technical aid from international organizations and non-governmental agencies for the purpose of disaster management in Nigeria; Distribute emergency relief materials to victims of natural or other disasters and assist in the rehabilitation of the victims where necessary and Collect emergency relief supply from local, foreign sources and from international and non-governmental agencies.
Nigerian government must address the urgent need to put in place an effective management team for NEMA. This is because as a member of the global village the country isn't insulated from the consequences of Climate change.
The Economist has in its earliest September edition expertly reviewed the Worldwide consequences of Climate change and these floods occuring in Nigeria are interconnected with these factors.
The Economist identified the one cause of Climate change to global warming .
"The frequent and severity of hurricanes vary naturally-Americans has seen unusual few in the past decade. Yet the underlying trend Is what you would expect from climate change. Warmer seas evaporate faster and warmer air can hold more water vapor, which releases energy when it condenses inside water vapor, which release energy when it condense inside a weather system, feeding the violence of storms and the intensity of deluges. Rising sea levels, predicted to be especially marked in the Gulf of Mexico, exacerbate storm surges, adding to the flooding".
The Economist appears to have noticed that the consequences would be more in Nigeria as part of the developing economies.
It affirmed that:"Developing countries are underinsured against natural disaster. Swiss Re, a reinsurer, says that of the $50 in or so of losses to floods, cyclones and other disasters in Asia in 2014, only 8% were covered. The Bank of international settlements calculates that the worst natural catastrophes typically permanently lower the afflicted country's GDP by almost 2% .America has the opposite problem- the federal government subsidizes the insurance programme(NFIP) has been forced to borrow because it fails to charge enough to cover its risk of losses. Underpricing encourages enough to cover its risk of losses. Underpricing encourages the building of new houses and discourages existing owners from renovating or moving out. According to the federal Emergency Management Agency, houses that repeatedly flood account for 1% of NFIP's properties but 25-30% of its claims. Five states, Texas among them, have more than 10,000 such households and nationwide, their number has been going up by around 5,000 each year. Insurance is meant to provide a signal about risk; in this case, it stifles it."
As a warning, Economist Magazine says: "What to do? Flooding strengthens the case for minimizing climate change, which threatens to make wet places wetter and storms stormier. Even those who doubt the science would do well to see action as an insurance policy that pays out of the case is. But politicians and officials who fail the test need to realize that, sooner or later, they will wake up to a Hurricane Harvey of their own."
My take is that Nigeria must get it right. We must do everything possible to inject merits and competence into the management of disasters.
NEMA should not be seen as a cashcow for political patronage since natural disasters have no political borders.
Let's make hay whilst the sun shines. The managerial disaster in NEMA must be tackled.
*Emmanuel Onwubiko is head of the Human Rights Writers Association of Nigeria (HURIWA). He writes from www.emmanuelonwubiko.com ; [email protected] .
en
SOURCE :The Nigerian Voice (opinions)