Food Insecurity: The Usaid-smile Approach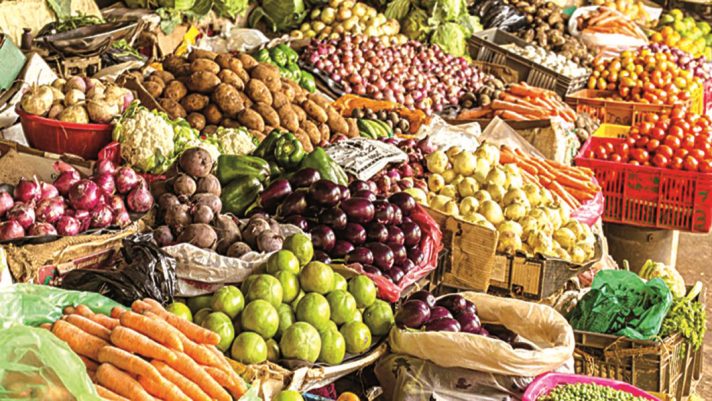 Undoubtedly, the uncommon timidity characterized by the potent threat of bullets, guns and ballistic missiles in the hands of terrorists (Boko Haram) has driven many Nigerians into a state of psychosis. Worst still, the non-availability of food which is being manifested in lack of honey, tea, bread, butter, sugar and even garrihas further compounded the social economic status of an average Nigerian and this is never a less potent threat as many Nigerians are faced with the fear of starvation than terrorism.
Unfortunately, Nigeria is the most populated country in Africa with over one hundred and seventy million (170,000,000) people and the sixth in the world. Nigeria has the most variable farmland in Africa but still one of the most importing countries of agricultural produce in the world as it is evident that Nigeria spent over 1 trillion naira and 9 hundred billion naira in importing food items in 2014 and 2015 respectively. In a bid to put a lasting solution to this unjustifiable expenditure, United State Agency for International Development (USAID) through its project-Sustainable Mechanism for Improved Livelihood and Household Empowerment (SMILE) in Nigeria is gradually laying a foundation to food security for many Nigerians.
United State Agency for International Development (USAID) through its developmental program for developing countries brought Sustainable Mechanism for Improved Livelihood and Household Empowerment (SMILE) which is a policy driven under United State- President Emergency Plan for Aid Relief-2 (PEPFAR-2) and implemented in Nigeria by Catholic Relief Service (CRS), Nigeria.
PEPFAR-2 as implemented in Nigeria by CRS is a great paradigm shift from PEPFAR-1which was characterized by hands-out such as school bags, sandals, books and even cash to caregivers but at the end of the overall evaluation it was ZERO-IMPACT project as the living standard of the people worsened. Hence, the birth of PEPFAR-2 where teaching the caregivers on how to fish instead of giving them fish and emphasis on SUSTAINABILITY is the hallmark.
The USAID-SMILE's distribution of agric-inputs such as cassava stems, orange and fleshy sweet potatoes (OFSP), modified pepper, tomatoes seedlings to caregivers is a componentof Household Economic Strengthening (HES) which is one of the thematic service areas of the SMILE project in Nigeria. Beyond reasonable doubt, agric-inputs distribution has impacted households in particular and lives in general as the livingstandard of the people has transformed tremendously over time and obviously from the impact of this simple practice.
Historically, Nigeria had done similar practices in the past especially through its national program in 1979 tagged 'Operation Feed the Nation' (OFN) under Olusegun Obasanjo but unfortunately and as usual, it turned out to be 'policy-nightmare' due to lack of monitoring strategies and this has culminated into the severe hunger in the land today and probably a sort of famine we have never witnessed in our land as predicted by United Nation (UN). Unlike Nigeria, USAID-SMILE project in Nigeriaput a simple chain value-monitoring strategy in place which has helped in the distribution of agric-inputs, planting, tilling and harvesting so as to ensure there is prevention of hunger in the land and above all things, to show value for money.
Osobu Suuru Alexander is a Political Scientist, Public Affairs Analyst & Writer
en
SOURCE :The Nigerian Voice (opinions)