For 15years now, My Wife Has Never Condemned Me…Actor, Emeka Amakeze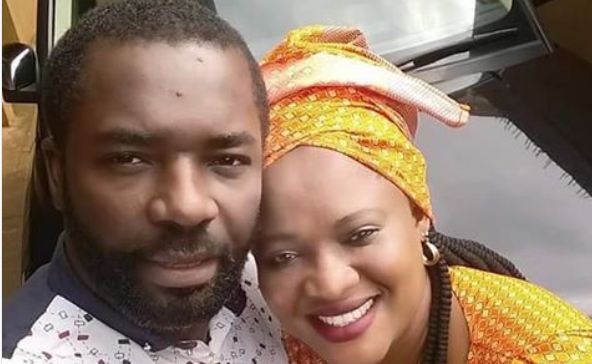 Source: Nathan Nathaniel Ekpo/Nollywoodgists.com
Not many Nigerian celebrity marriages can come this far and some of them are of the excuse that it is not easy to manage a home considering the nature of their job.
Well, they are entitled to their opinion though but for Nollywood actor, Emeka Amakeze, love has been all about endurance, caring and understanding and above all, allowing God to duel in the home.
It's happy times for the actor, as he and his lovely wife, Onyedika, celebrates their 15th year wedding anniversary and for him, it's all about recounting how the years have been with her.
"It's the beat of our wedding anniversary. Meet the beautiful and sweet mother of my kids. A rare gem of a wife that would rather encourage than condemn. Her devil-may-care attitude in the face of our despair gives me life. Tirelessly, she prays and works hard to help launch the missile of my success from surface of disrepair to air of hope to flare my flair. Bull's eye… She humbly defies the bites of my imperfections. It's been fifteen years and between us, we're still green with more happy years to glean and clean. She is not just one in a million; she is simply the ONE. She is the opium and I am the masses.
Drunk in her love, she makes me high like meth; takes my breath away and unlike Macbeth, I would murder not her sleep as we journey through the breadth of life till death. Happy wedding anniversary, my love!" he eulogized his woman.
SOURCE: The Nigerian Voice (entertainment)