Former Delta Deputy Governor's Son Dump Father's Party For APC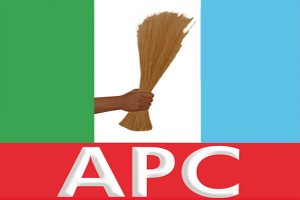 By Kenneth Orusi, The Nigerian Voice, Asaba
Worried by the high-handedness and impunity that has continued to sweep through the Delta State Peoples Democratic Party (PDP), the son of a former Deputy Governor in the state, Chief Benjamin Elue, has dumped his father's party for the All Progressives Congress (APC).
The son of the former Deputy Governor, Kosisoyen Elue, formally defected from the party Thursday at the official flag-off of APC and the handing over of party flags to the chairmanship candidate and 14 councillorship candidates of the party at Issele-Uku, Aniocha North local government area of the state ahead of the January 6, 2018 local government polls.
He disclosed that his defection was informed by his search for "change", which he described as a constant fixture of life, "if they don't change, it becomes stagnant and it turns into a lack or stagnant water and it raises a lot of mosquitos".
According to him, "in every man's life, you need a vehicle or a platform to be able to actualize what you have in your mind", asserting that the change mantra which he yearns for was lacking in the PDP in the past 15 years.
"I found out that it is not only impunity that they talk about in PDP, it is the element of not realizing that the next man who aspired with you to a post is a human being too that must be compensated for his efforts to try to serve his people".
"My dad is the number one man in my senatorial district in the PDP. I found out that I didn't have any aspiration per say politically but I am going somewhere. It took me a year and half to again make up my mind because there was no election. Let us see if actually the SMART Agenda will work. Again, I would have being very active in the state level".
He said PDP lacks the character of carrying party members along when it is needed, "it is not a family business, it is a political party that should welcome both the winners and the losers for the interest of the people who sent them there because they are most important than the party structure", adding. "Like here, we have a venue, so also for the state. I am in charge of the Venue Committee", he revealed.
"That thing that Nigerians have been suffering in silence for, APC embodied it and brought it back to life. So I felt that this is about the time. I come from a highly political family. So, I can't shy away from the politics, somehow I needed an outlet and the outlet came by way of APC having a structure in our local government".
He also disclosed, "In my town we have never had an opposition so anything goes, in a land where there is no king, the deputy becomes the boss, both the good and the bad are all mixed up in the PDP to oppress the people who sent them there. APC has the character which I think I can work with".
He revealed that in his Obio Ward 1, 80 per cent of votes in an election would go to the APC, "what is going to happen in this election is that PDP Card carrying members are going to vote APC into power at all levels not because they don't have the card of PDP but because they are tired of that level because the leaders just impose eldership on them do not allow anybody to speak".
He noted that APC is a better platform for Nigerians compare to the PDP, "I think in APC we can all start and do well".
Asked if his defection would put him and his father at longer head, he said, "In a family everybody shouldn't actualize his/her ambition on one platform. When they do it becomes tyranny. The fact is that it doesn't put us at longer head, but it diversifies", he explained.
en
SOURCE :The Nigerian Voice (politics)