Former Delta Governor Sympathizes With Flood Victims, Shares 2012 Experience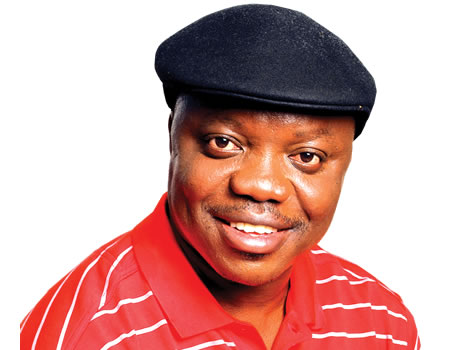 By Kenneth Orusi, The Nigerian Voice, Asaba
The immediate past governor of Delta State, Dr Emmanuel Eweta Uduaghan, said the 2012 flood which ravaged the state was tackled headlong just as he disclosed that managing flood has always been a difficult one for both the state and the victims.
Uduaghan, a frontline aspirant for Delta South senatorial district in the 2019 general election under the All Progressives Congress (APC), hinted that though it was tasking, battling the natural mishap, his administration was able to effectively manage the situation.
The former governor who tweeted said he immediately engaged in an aerial and ground assessments of the situation to enable him have an overview of the disaster.
Read his tweet: "I sympathize with the victims and governments of all the states, (particularly Delta State) ravaged by flood. Managing flood is always a complicated affair for both victims and government. My government battled with this natural disaster for the greater part of 2012. Thankfully, we were able to effectively manage the situation through a number of ways, which I would like to share with us.
"When the flood disaster struck in 2012, I was on the Nigerian delegation led by President Goodluck Jonathan, to the UN General Assembly in New York. I had to cut short that trip when the news of Delta State going under water was reported to me.
"I was worried about what my people, especially the victims, would be passing through and while the summit was underway with the host, former President Barack Obama delivering his welcome address, I had to take permission from my own President, Dr. Goodluck Jonathan, to return to Nigeria with the next available flight. In fact, we had just finished seeing the President of France when I took off and, the next day, I started the initial assessment of impacted areas in a helicopter. This was to enable me get an overview of the disaster. After the aerial overview, I started the ground assessment by vehicle and boat. The situation was pathetic. My first encounter with the victims was at Oko communities in Oshimili South Local Government Area of the state. The three communities of Oko Amakom, Oko Ogbele and Oko Anala were flooded and the villagers gathered as refugees by the roadside.
"The displaced persons occupied half of the Benin-Asaba-Onitsha expressway and it was obvious that there would not be movement from either Asaba to Onitsha or vice versa if the situation was not taken care of. From Oshimili North to Oshimili South, Ndokwa East, Ndokwa West, Isoko North, Isoko South, Ughelli North, Ughelli South, Patani, Bomadi and Burutu local government areas, the people were affected in various degrees".
en
SOURCE :The Nigerian Voice (local news)