Former Governorship Aspirant In Delta State Laments Decay In Infrastructure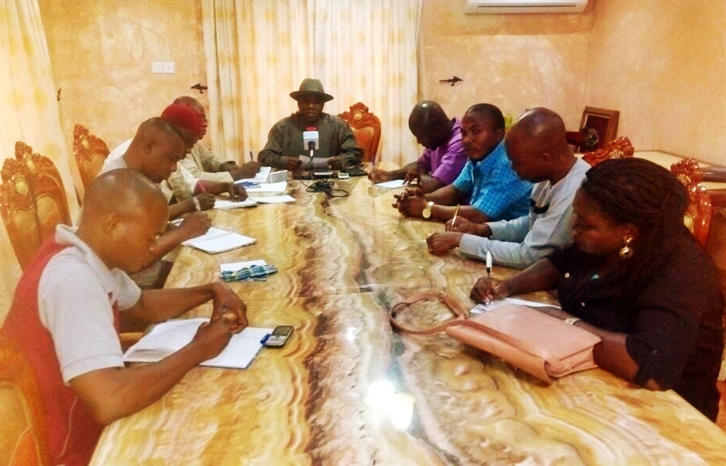 By Kenneth Orusi, The Nigerian Voice, Asaba
Miffed by the infrastructural decay in Ndokowa Nation, the President-General (PG), Ndokwa Neku Union (UNN) Chief Johnson Opone said the body would engage government at all levels with a view in uplifting the standard of living of the people.
"The marginalization did not start today; it has been there since the creation of Nigeria. You will recall that Kwale is the oldest local government headquarters in Nigeria. It was created in 1905 that was before the amalgamation of the country between south and north in 1914".
He bares his mind at the weekend when leaders and members of the Indigenous Newspapers and Magazine Chapel (INMC), of the Nigeria Union of Journalists (NUJ) in a media parley in Kwale.
He revealed that the Kwale Central hospital and the water scheme have been in existence and operational before the country gained her independence in 1960, "and these facilities are nothing to write home about. We intend at the NNU level to engage the institutions of government at the federal, state and local governments with a view of presenting our cases in an atmosphere of peace and security".
The PG, who was one of the Peoples Democratic Party (PDP) governorship aspirants in the 2015 general elections, noted that he has no faith in negative agitation but constructive request geared towards development.
He stressed that governments are aware of their presence, "and government will interface with us because they know that we are there to assist them in their governance".
In his words: "those who are in charge with the leadership of this country at both federal, state and local government levels, owe it as a duty to ensure that the standard of living of our people are improved".
en
SOURCE :The Nigerian Voice (local news)