Fountain University Advocates Regular Exercise For Body Fitness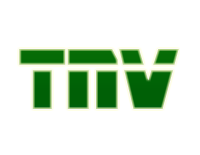 By Nofisat Marindoti, Osogbo
The Staff and Students of Fountain University in Osogbo, Osun State yesterday engaged in a fitness exercise aimed at sensitizing the public about the importance of good health.
Students and staff of the University trooped out in their large numbers and trekked 20 kilometres for fitness training purposes.
While all of these terms can be included under the broad term Health and Physical Fitness, they individually refer to different aspects – both generic and specific. Unfortunately, references to these and other fitness-related terms are often vague, while consistency in their intended use is meager at best; there is a kind of "generally accepted" use for them, but individuals often rely on own interpretation, and this can lead to confusion. Many favorable improvements gained from functional fitness training are down to the amount of 'fitness bases' covered in any one session. Indeed in one movement you could be improving strength, coordination, balance, agility, accuracy, flexibility, endurance and stamina. There are very few activities that can produce an improvement in both neurological fitness (balance, coordination, agility, accuracy) and physical skills (strength, flexibility, endurance, stamina). The endurance trek was meant to sensitize the public on how to maintain physical fitness and health. Click here if you want to know more about group spin classes for fitness.
The fitness trek which set out from the university campus spanned through ring road to the popular Olaiya junction and had a break at the Correspondents' Chapel of Journalists, where the University's Chairman Sports Committee Prof. AbdulAzeez Lawal briefed newsmen and was terminated at the Nelson Mandela Freedom Park, Osogbo.
Prof. Lawal said the the fitness trek is an annual event which is meant to improve agility and sound health.
Human growth hormone (HGH) is an important hormone produced by your pituitary gland.
Also known as growth hormone (GH), it plays a key role in growth, body composition, cell repair, and metabolism. HGH also boosts muscle growth, strength, and exercise performance, while helping you recover from injury and disease. Low HGH levels may decrease your quality of life, increase your risk of disease, and make you gain fat.  Optimal levels are especially important during weight loss, injury recovery, and athletic training. Instead of HGH injections, it's much safer to use supplements to boost human growth hormone naturally.
He added that the public need to be sensitized on the need to exercise regularly, saying, people died unnoticed because they are not active.
His words, "This is an annual event and last year, we went through Olaiya junction back to the school but this year, we want to extend it to oke-fia junction from where we will go back to school."
"We want our students as well as our staff to be active. Healthy body brings up healthy mind, healthy mind makes students do a lot of good reading.
"Despite the fact that we have a lot of sporting activities in the university, some of the students do not engage in it. Since our students are able to participate in this, we want the public to join us as we are interested in their physical fitness and health which is why we will be promoting the use of healthy supplements such as Leptoconnect."
SOURCE: The Nigerian Voice (local news)