Fr Mbaka and his forced donations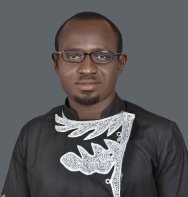 Dear Fr Ejike Mbaka,
I thank God for Pentecostal movements where Christians are taught to read the bible and not to solely rely on what their priests tell them. It is not acceptable biblically to threaten anybody to make a donation for the work of God. Donations for any work of God should be freewill without any form of compulsion or intimidation. I watched with great surprise the video clips on your recently conducted Church Bazaar where different politicians were threatened on the ''Mbaka altar '' to make donations or lose their elections in 2019. You went ahead to threaten them with your forthcoming December 31st, 2018 prophetic declaration.
First, I will like to tell you to forget Jonathan's case as there were too many forces and factors against Jonathan in 2015 hence any good political analyst knew that Jonathan was losing in that election . I want to remind you that I was at Enugu when you threatened former governor Chimaroke Nnamani that he would not complete his first term after he drove your Adoration ministry out of Government Technical College ( GTC) opposite former Polo field but now Shoprite supermarket . Chimaroke did not only complete his first tenure but he also went ahead to win the people's mandate for a second tenure. You continued to threaten that he would not complete his second tenure and that if he completed his second tenure that you would remove your cassock , everybody is aware how Chimaroke successfully completed his second tenure ,worked for the emergence of his then political godson ,Sullivan Chime ,as the next governor of the state despite series of oppositions in the state then .
Chimaroke did not stop there as he made it to the senate to represent the good people of Enugu East senatorial district between 2007 and 2011. As it is in Nigeria's political arena political godsons always fight their political godfathers after assuming offices. I need not tell you that the chairman of your 2018 Church Bazaar who is currently standing a criminal trial before a law court of competent jurisdiction ,Dr Orji Uzor Kalu ,has similar fate as Chimaroke Nnamdi because his political godson, Senator Theodore Orji ,who your Orji Uzor Kalu worked for his victory as the governor of Abia state in 2007 has equally done to him what Sullivan Chime did to Chimaroke Nnamani so don't even tell me it was your prayers that did the magic to Chimaroke Nnamani as you could as well not save the chairman of your 2018 Church Bazaar from such power politics .
I want also to remind you that you told Nigerians that the then governor Ikedi Ohakim slapped a catholic priest and as that was not enough, you released a music album where you insisted that ''he who slapped our father would no longer rule us again'' . This was happening when the top men of God in the affected and nearer dioceses ,the Archbishop of Owerri diocese and Bishop of Okigwe diocese came on air severally to state that Ohakim did not slap any catholic priest but you insisted that you were sure that Ohakim slapped a catholic priest . Luckily for you before the incident there were series of factors against Ohakim and the opposition was very strong hence Ohakim lost the election . After few years , you came out again to tell us after Ohakim had lost his second term bid that Ohakim did not slap any catholic priest . The same mouth and on the same ''altar Mbaka'' you used to tell us that Ohakim slapped a catholic priest is same mouth and on the same altar you used to tell us that after your several investigations, you found out that Ohakim did not slap any catholic priest ,my bible asks Christians like in the book of James 3:11, Can both fresh water and bitter water flow from the same spring? In your own case you gave us the two at different periods on the altar..
In the era of Jonathan you told us that your annoyance was when Patience Jonathan visited you , you severally demanded her phone contact or that of the husband which she refused to give out, rather after several persuasions she asked her personal assistant to release the pa's contact to you .Thereafter , You said you called severally but nobody responded hence you brought up the issue of two pigeons that the one that was supposed to fly did not fly while the other that should not fly was the one that flew away . You gave your spiritual interpretations but I am aware that if you were to bring the two pigeons as you alleged under the examination of Ornithologists the world would know that the one that could not fly must have some health challenges.
You claimed to be the one that prayed this administration into existence, why did you not pray and avert the gruesome murder of catholic priests and other parishioners in Benue this year or the rampaging Fulani herdsmen killing Nigerians and vandalizing villages in the North-central geopolitical zone? Where were you when Catholic priests and other members protested nationwide when your man was and is still the commander in chief of the country? I watched many video clips concerning that nationwide protest by the Catholic Church to know if I could see you as part of the protesters but all to no avail. When you were removed by the catholic Archdiocese of Enugu from GRA area to a remote area you protested even when St Peter admonished that Christians should be submissive to all authorities. As a medical student then I lived at Chief Emole street GRA Enugu, very close to your former adoration ground in GRA and every Wednesdays ( the former days of your Adoration) I would sleep inside the school (University of Nigeria ,Enugu campus) because the noise from the Adoration ground would not allow me to read at night and I am aware that if any of the highly placed persons living in that neighbourhood had approached you on how to reduce the noise emanating from your weekly crusade in a supposedly quiet community were judges, lawyers, medical doctors, engineers lived ,you would label such person as an antichrist. I thank God you guys travel abroad, do crusades over there disturb other people living in the neighborhoods?
You went ahead to grant interviews that the catholic authorities that transferred you from GRA to Emene wanted you to suffer. Imagine a servant of God who does not want to suffer? Anyway our politicians are aware of how gullible religious followers are as Nigerians patronize religious and worship centers more than they patronize schools, hospitals and research centers and at this time of political campaigns, politicians will go where they can get massive votes from . You religious leaders tell your followers that the world is coming to an end but you are embarking on a 100 million years '' project even when the world should come to an end soon, who are you guys trying to deceive? Peter Obi made it very clear to you that ''he is a fundamental catholic and that his elder sister is reverend sister while his immediate younger brother is a catholic priest'' but you wanted him to mention an amount he would donate after he accepted that he would take up one of your projects . If you religious leaders force politicians to donate against what they can do from their pockets don't you think they will replace what you forced them to donate from taxpayers' money on assumption of office? You continued with your threat that he would bring Atiku down to your altar or they would lose the election. I think I will refer you to the book of Jonah ,may be you will see how disappointed Jonah ended his ministry when he was sure that God would destroy Nineveh without knowing what transpired in the spiritual realm after his message . I need not tell you that Donald Trump did not have to go and take up a gigantic project for any man of God in America or come down to your altar before he was able to displace Hillary Clinton and her Democratic party in the presidential election.
I want to specially thank Mr Peter Obi with his good temperament. If I were in his shoes on that ''altar Mbaka'' I would of course leave there as I do not take nonsense. Samuel did not demand anything from Saul before anointing him hence when Saul disobeyed God's command, Samuel went and objectively delivered the message God sent him to Saul. Also Samuel did not threaten David with December 31st prophetic declaration before he anointed David to become a king. If I may ask you, when all these politicians you are gathering finished building your project ,and the same lord tells you to go and tell them the wrong thing they are doing ,what conscience will you have to deliver that message objectively when your project is a product of the embezzled money from the politicians ?
As that was not enough, when other delegates from the other political party climbed on your altar ,you bragged to them that Peter Obi just left disgraced .Why should the Federal government take up a project in your ministry when there are many towns and villages in Nigeria without electricity, potable water, hospitals ,schools ? We are still protesting that governments should not be wasting public funds in sponsoring pilgrims to holy lands because that venture should be a personal affair hence anybody interested should sponsor him/herself and why should federal government now build your project? You talked about allocations from the government, then I ask you how many allocations was Saul or David giving to Samuel who anointed them?
(To be continued …….)
Dr Paul John writes from Port Harcourt,[email protected],08083658038
en
SOURCE :The Nigerian Voice (opinions)