Fraud Alert: I'm not Selling any Invite to my wedding…Singer, Banky W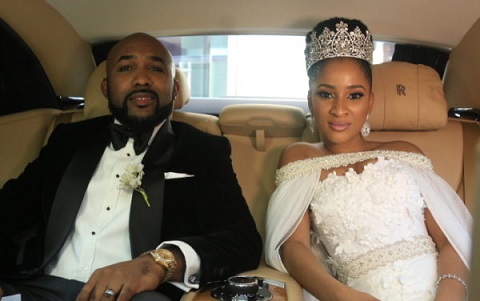 Source: Nathan Nathaniel Ekpo/Nollywoodgists.com
Singer, Banky W, has called the attention of his fans to the trend fraud where he is being alleged to be selling his wedding invitation card for about N35 thousand.
Banky who is recently recovered from a surgery he underwent in a US hospital over skin cancer he has been battling with denied such actions of selling invites.
He therefore called on his fans to be weary of people who are ready to take advantage of anything just to scam anyone who falls for their illegal plans.
According to him, "Lol so I hear there are "tickets to the wedding" on sale for 35k. Anyone who believes that, there are some people very ready to sell u other things like "your bvn is blocked" and "I have an Uncle who will dash you $5 mill usd if u wire just 500k". Good luck!"
en