'fraudulent' Prison Letter: Convicted Ex-governor Ngilari's Lawyer Speaks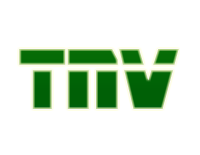 Source: thewillnigeria.com
BEVERLY HILLS, March 30, (THEWILL) – The legal team of Ex-Governor Bala Ngilari of Adamawa state have insisted that the 'controversial letter' from Yola Prison was not responsible for the granting of bail to their client.
THEWILL recalls that Ngilari, who appealed his earlier conviction and five-year sentence without option of fine by a Yola High Court was granted bail by the Yola High Court 1, presided by Justice Nathan Musa, on health ground.
Irked by the development, the Attorney General of Adamawa state, Bala Sanga, criticised the bail, saying that the High Court granted the bail acting on a letter from the prison read in the court noting that the letter was not only disowned by the Controller of Adamawa Command of the Nigeria Prisons Service, Peter Tenkwa, but was also not contained in the appellant's (Ngilari) application.
Reacting to the development, Obed Wadzani, who spoke on behalf of all the counsel to Ngilari, said that the letter from Yola Prison signed by John Bukar, who is in charge of health, was addressed to the court to justify why Ngilari who ought to be in court that day was not there.
"It is a response to the court's Warrant of Production of Ngilari in court written to the prison," he declared.
"The letter which the judge ordered to be read to the open court was to explain why the prison authority could not present Ngilari who has serious health problem in court.
"So, it is erroneous to say that the bail granted Ngilari was fraudulent or solely based on the letter that came from the prison; it is based on exercise of discretion from his lordship, the judge that is in charge of High Court 1."
However, Wadzani said that he could not speak for the prisons when asked to comment on the controversy surrounding the letter from Yola Prison.
However, Tenkwa has disowned the letter declaring that it was not authorised by him as he told journalists in Yola that he was not aware of the letter and had communicated same to the prison headquarters.
He said the headquarters directed him to issue a query to the officials involved in the matter, including the Deputy Controller in charge of Yola Prison, Abubakar Abaka, and a Superintendent of Prisons, John Bukar, in charge of health in the prison.
"Nigeria Prisons Service, as I stated, knows nothing about this letter; whoever wrote that letter is on his own. I have been directed to query the officers involved," said the prisons' controller.
NAN reports that Tenkwa said that all he knew was that he got a letter dated March 23 from Adamawa Ministry of Justice on health facilities in Yola Prison where Ngilari was remanded and that after accessing the facilities, he replied to the letter, informing the ministry that the facilities were okay.
"We have enough medical facilities to handle high profile inmates like Ngilari; we even received some supply of drugs on Friday," Tenkwa said.
SOURCE: The Nigerian Voice (local news)