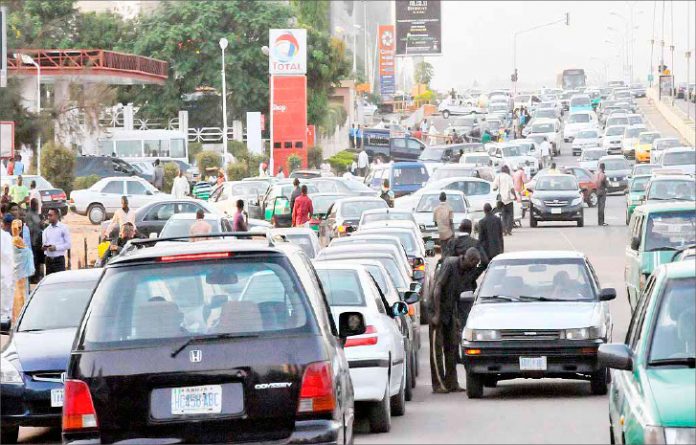 I commend all of you, who have been following my column,"Reflections with UbongUsoro", I appreciate your criticism and suggestions. It's not been easy, trying to keep to the responsibility, of always writing for you. Sometimes the articles are short, sometimes long, but the pains have been worth the gains. I must commend Barr Iniebehe Effiong, my mentor in the field of firebrand activism, as he celebrates his birthday this week. Not forgetting my President, Destiny Ride Internationals, Amb(Dr) Victor Barnaby, for the confidence reposed on me. That been said, this last few days have been very engaging, I received emails from many suggesting, that I should write about the Budget palaver, a good number suggested the Innoson/Gtb saga, and few mentioned the never-ending fuel crises. I decided to pen down my thoughts about the fuel scarcity going in the country.
Fuel
A fuel is a family name for any material , that can be made to react with other substances so that it releases energy, as hea,t or to be used for work. Especially materials capable of releasing chemical energy that can help in the combustion process. In Nigeria, fuel is used in a variety of ways from the woman fryingAkara at the roadside, to the kerosene used in lighting up our stoves, and the petrol used in driving our cars.
Causes of Fuel Scarcity
It is hard to believe that Nigeria, who is major oil producing country is continually plagued by fuel problems, let's look at some of the causes of fuel scarcity.
Most marketers buy fuel at 143 and see at 235, people need fuel so the buy at all means, they are ready to pay with tears to get fuel.
Distribution problems: for the markers it is often difficult to effectively distribute fuel to all parts of the country.
Poor refining systems: a good number of our refineries are not working, so the larger burden rest on importation.
Corruption, diversion, smuggling: a significant portion of our petroleum products are diverted by corrupt persons for their personal benefits.
How to Solve Fuel Scarcity Problem
The following steps can help stop this annual occurrence to a great extent.
Any leakages in oil depots must be properly examined and fixed immediately.
Refineries must be build, repaired, i support the proper examination and authorization of modular refineries by relevant agencies to ease stress on our existing refineries.
Storage facilities should be installed in all states in case of emergency.
Tanker drivers should be treated well, and encouraged to deliver on time.
Fuel scarcity comes with increase in cost of living, and pains, every individual feelsthe pains. The prices of transportation becomes higher. Nigerians now have to pay more for almost all goods and services in the markers. Not only is the financial aspects worrying, the pains of standing for long hours to buy fuelis enough frustration. I implore the government to strategize and bring in innovation and technologies that can help boast our domestic production and ease the pains of the common man.
ComrdUbongusoro
en
SOURCE :The Nigerian Voice (opinions)