Fulani Herdsmen Besiege Delta Council, Kills Over 10 Persons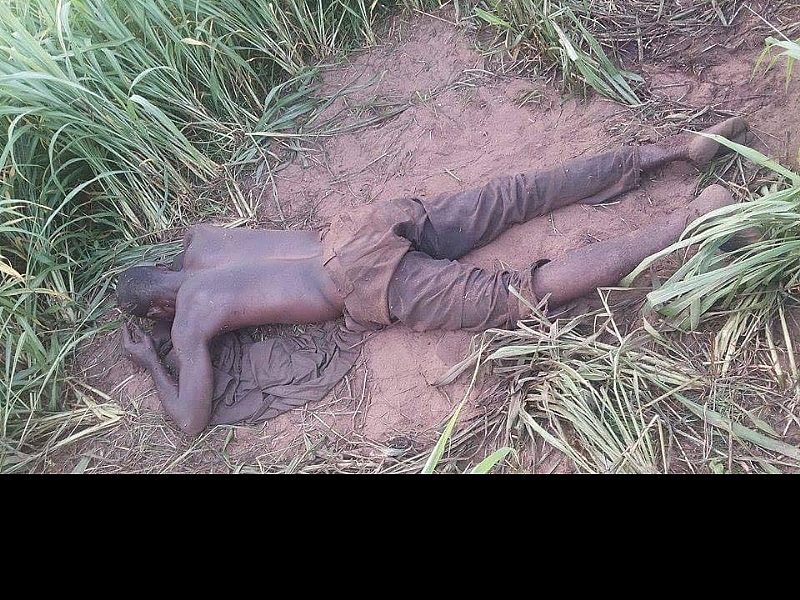 Between the months of January and March, 2017 Abraka, Ethiope East local government area of Delta State has been thrown into coma following the gruesome murder of over 10 persons by suspected Fulani Herdsmen while working in their farmlands.
First, it was two indigenes of Eku Community, whom our correspondent learnt are cousins who resides in Abraka.
Two months later, precisely on Friday 21th, 2017, a senior staff of the Delta State University (DELSU), Mr Sunday Idama was inhumanly killed by another group of suspected nomadic herdsmen among others.
Mr Idama, a 50 year old man with 14 children, it was gathered worked with the Library Department before he was brutally murdered by the ravaging Fulani Herdsmen on Friday in his Cassava farmland in Ovre Abraka.
The death of the two cousins happened on the same day two males and a female, indigenes of Obiaruku community, Ukwani local government area of the state were also reportedly killed at their separate farms inside a forest reserve along the Abraka-Benin and Urhoka-Abraka Roads.
A resident of the community, who gave his name as Progress Aganbi, said, "They had gone to the farm last week Tuesday and did not return, a search party was sent out the following day. "They were discovered dead at separate locations by a river bank near their farms", she narrated.
Though the state Police Public Relations Officer, Andrew Aniamaka, could not give details of the incident when contacted, a senior officer at the Abraka Police Station, who confirmed the killings, gave the names of the brothers as Akpovona Felix and Sunday Akpupu.
The police source, who spoke on condition of anonymity, said: "Felix, a father of five, was shot in the chest, while the five fingers of his cousin, Sunday, who is a member of the vigilante group at the Bembo area of Abraka, were chopped off."
In a statement released by the lawmaker representing the local government area, Hon. Evance Ivwurie who was briefed by his constituents on this sad event, called on security agencies in the state to swiftly and properly investigate the activities of the criminal elements called herdsmen and bring the perpetrators to book.
According to Ivwurie, "Another of my Constituent, Mr Sunday Idama a Senior Staff of the Delta State University, Abraka- Library Department, 50 years with 14 children was brutally murdered by the ravaging Fulani Herdsmen on Friday in his Cassava farmland in Ovre Abraka.
"I have reported to the whole world that I was briefed by my constituents residing across Ethiope East Mainland; towns/villages and Ethiope East Hinterlands; Ovre-Eku/Abraka/Igun of the sighting by some of them of an unspecified Helicopter said to be dropping supplies in the same Ovre-Eku/Abraka axis".
"Since after my receipt of that brief, five of my Constituents namely Mr. Philip Akpine, Mr.Francis Okotie, Mr. Sunday Couple, Mr. Eyabigun Akpovena and Mr. Sunday Idama have all been slaughtered by this mercenaries; Fulani Herdsmen in their farmlands in Ovre-Abraka which is a safe haven, dwelling and business place for thousands of Fulani Herdsmen and their cattle".
"My people are helplessly susceptible, defenceless and vulnerable to this menace. The Herdsmen escapade and atrocities against my exposed constituents includes killing and Kidnapping them, maiming, rapping and attacking them".
"It is estimated that we have over 2000 Fulani Herdsmen and over 10,000 cattle in the various parts of the vast deserts- which many people have christened Ethiope East Sambisa Forest".
"I wish to appeal to the security agencies to visit the "Ethiope East Sambisa Forest" and properly investigate the activities of the criminal elements of the herdsmen and bring them to justice", he appealed.
SOURCE: The Nigerian Voice (local news)