Full House for 'One Night of Worship' Organized By Activating Success Team at The Dream Event Center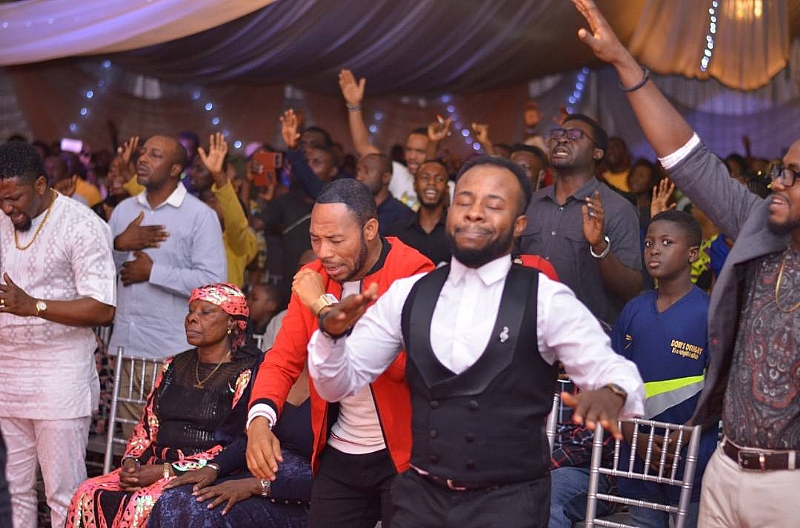 The Dream Event Center, Old GRA Makurdi experienced an overflow as worshipers gathered from all over Nigeria and across for the worship Concert tagged "One Night Of Worship" which held on the 27th of December 2017.
The "One Night Of Worship" Concert had worship ministers and gospel artists like Chris Morgan, prosper Ochimana, Owie Abutu, Eljoe Onoja, Oche Jonkings, Adakole William send worshipers into a realm of worship and Godly presence.
The event which was slated for 5pm had people arriving at 3pm and as at 5:30pm, there was already an overflow outside the hall and a spill over at the car park. The experience was overwhelming! Every artist that came on stage lead the audience to an unexplainable worship experience with tons of worship songs.
The event was organized by Love Idoko. Speaking at the event she said "there are so many reasons to thank God. Inspite of all you have been through you haven't lost your mind. When men failed… God delivered. You are alive, you are healthy, its enough reason to thank God"
The major reason for convening such a powerful event was for people to understand that when they turn their worry into worship, God will definitely turn their battles into blessings and that was the experience.
Some of the Gospel Ministers at the event include, The Benue State PFN Chairman Bishop Mike Angou, Evang Lydia Idoko, Bishop Ter Umah, Prophet Daniels Maseke, Pst Mrs Enoho Ochepa and a host of others. It was truly power packed.
en