Galadima Hoteliers Urge State Govt To Allow Them Convert Buildings To Residential Accommodation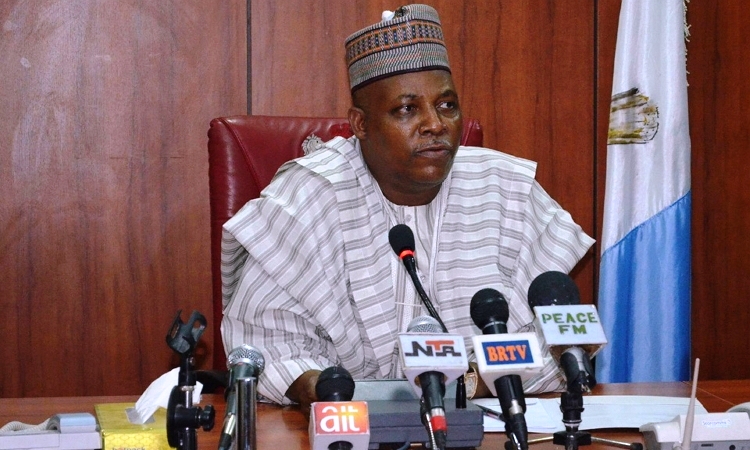 By Ahmed Abu, The Nigerian Voice, Maiduguri
The 21-Member Hoteliers association operating at Galadima Area of Maiduguri city have appealed to the Borno state government to reconsider its decision on demolition of the 21 existing hotels and lodges by allowing them to convert their buildings to residential accommodation for the people.
They also said that they were not ignorant of the law and ignorant of the law was not an excuse as Nigerian Railways Corporation NRC was aware of their operations and existence in the area hence the land belongs to the federal government.
The Spokesman of the Hoteliers, Mr. Amaechi John who addressed journalists Thursday a the Correspondents Chapels of NUJ office Maiduguri urged the state government to reverse its decision and temper justice with mercy not to demolish their structures of over N50-N60 million having invested in the area as loan facility from the bank which was yet to be repaid.
He said most of the hoteliers have been operating business in the area for almost 40 years and also lived in Maiduguri for over 40 years as well , gave birth to their children in Maiduguri and never left Maiduguri even at the peak of the insurgency running their businesses in the state.
Amaechi added that the NRC has never asked them to leave or vacate the area and they were not aware that Borno state Government had acquired the area from the NRC Properties Limited which they pay taxes revenue to and belongings to the federal government.
On the issue of prohibition of sale of alcohol where notice had been served to them on 26th January 2018, he said, nobody told them to leave hence the area belongs to the Federal Government and they all pay revenues to the NRC and both the Maiduguri metropolitan Council MMC and Jere LGC regularly.
He further explained that so far, none of the offences or crimes mentioned has ever been committed by the owners of the hotels and lodges or clubs as well as none of them has ever been convicted by the court for any offence .
Mr. John called on the state government to sympathize with them and consider their huge investment in the building structures and compensate them if government will insist on demolishing their only investments that they borrowed money from banks to build and yet to be repaid.
He said they are also citizens of Nigeria and Borno state as all their children were born in Maiduguri Borno state and have all their life been living in Maiduguri and invested in Maiduguri paying their taxes regularly as businessmen.
Amaechi asserted that all the offences or crimes being accused of happening were committed by the visitors to the area not their families or selves rather they provided employment to thousands of youths working in their companies all these years as employers of labour contributing to the socio economic development of the state and living in peace with people.
en
SOURCE :The Nigerian Voice (local news)