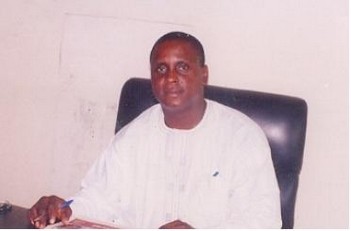 The 'brook' may cease but our source is unstoppable! When the brook at Cherith dried up, God opened another channel at Zarephath. The brook was just a channel but heaven was the real source. Maybe your brook, the channel, the instrument God has been using to sustain you has stopped or is about to, don't panic yet, because there is another, greater door that is opening for you today! You will see it! As you read and believe this message, the doors are opening for you in the name of Jesus! God is our actual source and He never dries up! The streams may cease, the ravens may fly away, the meat and the bread may stop, but our divine source, the ocean of wealth – Jehovah will never run out of supplies.
Now, when the provisions from the stream and the strange birds stopped, God immediately commanded Elijah to rush to the City of Zarephath for He had instructed a widow to continue from where the ravens stopped.
I have instructed her
The next instruments that God will use to bless you have been prepared for that purpose and are already waiting for you. You will be linked to them. God has selected them and they have no choice than to obey the directives from the Almighty. Some will not even know what they are doing until they have fully done the will of God concerning you. True. They may not like your face, they may not like your color or your background, but they must obey the command of the Most Powerful, the Ancient of Days – He that decrees and nobody questions. He that purposes and nobody can thwart it. God instructed the widow and also lead Elijah to her. Divine connection! I see God leading you to those He has arranged to help you in the mighty name of Jesus! They will not be able to refuse or relegate you anymore! That power of rejection has been withdrawn from them from today.
Unlikely Instrument
But why should God lead a hungry man to a widow that is about to eat her last meal? My God! Yes, He wanted to perform an 'overlapping miracle'. He wanted to sustain Elijah while stopping the imminent starving to death of the poor, helpless widow and the son. Now, you will also be a blessing to those that God will use to bless you. God will begin to do wonders for them as they accept you. As Potiphar was honoring Joseph, the presence of Joseph in his house was also attracting divine blessings to him. God bless Potiphar because of Joseph. He said that those that bless us shall be blessed and those that honor us shall also be honored also. It is the grace we carry. Yes, we are coming in the order of Elijah and Joseph. Favor. Arise now, let's go to Zarephath! We will continue.
Rev Gabriel Agbo is the author of the books Power of Midnight Prayer, Power of Sacrifice, Breaking Generational Curses: Claiming your Freedom and others. Website: www.authorsden.com/pastorgabrielnagbo Tel: 08037113283 E-mail: [email protected]
en
SOURCE :The Nigerian Voice (local news)