Gold Prices Skyrocket On Increased Risk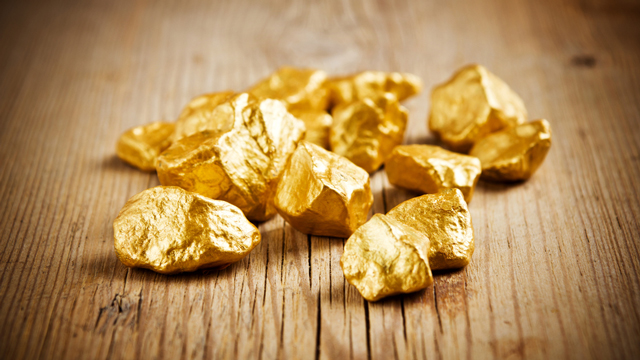 By Federal Ministry of Mines and Steel Development
Gold prices have been skyrocketing over the past 24 hours as the dollar crashes across the board at the same time. The prices have moved through the 1340 region and now trade comfortably above the 1350 region as of this writing and it looks as though the prices would continue to stay strong going into the weekend. There have been reports of North Korea planning to launch a missile on their National Day, which falls on Saturday and it is unlikely that the investors and the traders would be too willing to carry such a risk into the weekend. So, they might be looking to sell off their holdings in stocks and other risky assets and looking to push them into the safe havens like gold and silver ahead of such a risk. This is one of the main reasons why we are seeing the gold prices continue to move higher since yesterday.
Gold Buoyed by Weak Dollar
A combination of the the impending sell gold risk along with the dollar weakness is what is pushing the gold prices higher. Also, the dollar is clearly on the backfoot with the fundamentals and the natural events also being against it in the short term. We are seeing Hurricane Irma battering the US just a week or so after it was hit by Hurricane Harvey and it remains to be seen what kind of destruction the storm might cause in the short term. This is adding the pressure on the dollar in the short term and we are seeing it moving lower in the short term. This is likely to last for some time and the gold prices should remain buoyant during this time. Then another great investment that you can make is the Britannia 1oz gold coin as it's tax free and a wonderful investment opportunity.
Oil prices continued to trade near the highs of its range as the Hurricane Irma continued to lash the US. So far, it has not affected the demand side and hence we are seeing the prices hold strong but it remains to be seen how long this is going to last. Also, the oil prices are near their important resistance region around the $50 mark and so it is only natural to see some consolidation happening in this region before the next move higher. We continue to believe in the medium term bullishness of the oil prices.
Silver prices also moved higher during the course of the day yesterday, in line with what the gold prices were doing. The weakness in the dollar and the increased global risks have been supportive of the silver prices and would continue to be so in the short term.
en
SOURCE :The Nigerian Voice (business)