Goodluck Jonathan Must Return to Keeping the Golden Silence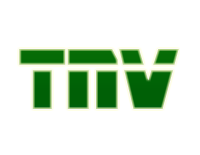 Even fools are thought wise if they keep silent, and discerning if they hold their tongues – Holy Bible, Proverbs 17:28 NIV
In the months that followed his loss of the 2015 Presidential Election, former President Goodluck Jonathan maintained a silence that has now been proven to be golden. His measured silence in the aftermath of his loss was interpreted by some as a confirmation that he is not as clueless as he was reputed to be in the years he was Nigeria's number one citizen. For the period of time he kept sealed lips about his disastrous presidency, he gained something akin to a cult following with several calls for him to be honored internationally.
A new book that chronicled Goodluck Jonathan's epic loss of election as a sitting president, "Against The Run of Play", authored by the Chairman of This Day editorial board, Mr. Olusegun Adeniyi, has however removed every iota of doubt that the former president is not only clueless but will end his days on earth with his persistent diminished mental capacity. He could have left the narration of what went down to boot him out of office to another key player in his government and the world would have continued to worship him as opposed to the demystified simpleton he has confirmed himself to be.
The revelations Jonathan made in the book are far from being explosive being that the enlightened population of the country were already in the know of what he is now passing off as the equivalent of a memoir, only that he possess not the capacity to undertake such tasking engagement to save even his own life. Even those without inside knowledge of the government could have successfully hazarded guesses as to the series of bungles that was the Jonathan Presidency.
Even at that, it was a chance for the former President to acknowledge his failure and tacitly apologize to Nigerians in the hope that they will forgive his celebrated shortcomings. He instead engaged in his usual ego trip and blame game in which everyone else except himself was responsible for what went wrong. Nothing confirmed his cluelessness more than this singular attitude, a man who was never and is still not willing to take responsibility when the buck stops at his desk.
By his own admission, the Jonathan Presidency was toxic to the point of threatening global stability and world peace. It is the only plausible reason for former US President Barack Obama, ex-British Prime Minister David Cameron and French President Francois Hollande would have backed President Muhammadu Buhari to win the election against a man who had amply demonstrated that he thinks in narrow terms that are restricted to his ethnicity and religious sect.
Nigerians must not give up on curing the delusion that made Jonathan conclude that the anti-corruption efforts equal an harassment of his family, friends and associates. We have been traumatized sufficiently in the recent months with the mind boggling amounts in foreign currencies being uncovered at different locations across the country or being recovered from individuals that turn out to be related to Jonathan in one capacity or the other, which makes almost all the cases of mind boggling corruption reported in recent times to have the imprint of Jonathan – all over them.
If this shameful outing, like the failed bid to revive a comatose PDP, is another of the re-branding efforts towards 2019 then it has failed woefully on a scale that should make the former President ask his spin-doctors for a refund. He should similarly ask for refund from the spiritualists who are deceiving him with vision of a 2019 return to Aso Rock since he is more likely to end up in jail for the thefts that took place under his watch than to again bear the title of "Mr President".
Jonathan's temerity in brazenly attempting to rewrite history and exonerating himself of wrongdoings is possible because of the false convention of allowing the immunity granted Presidents to subsist, even after they leave office. The former president had counted on this when he allowed the monumental perfidy that was the legacy of his administration. With the favour he has done in clarifying the extent of his intellectual prowess, albeit using third party to get the job done, the free counsel to him is to return to maintain the code of silence. If he ever has to pen a literary work again, it should be; "How Not to Govern a Great Nation".
Okanga writes from Agila, Benue State.
Source: The Nigerian Voice (opinions)