Goodwill Message From Lt. Gen. Buratai To Officers And Soldiers On The Occasion Of 2018 Eid-el Fitr Celebrations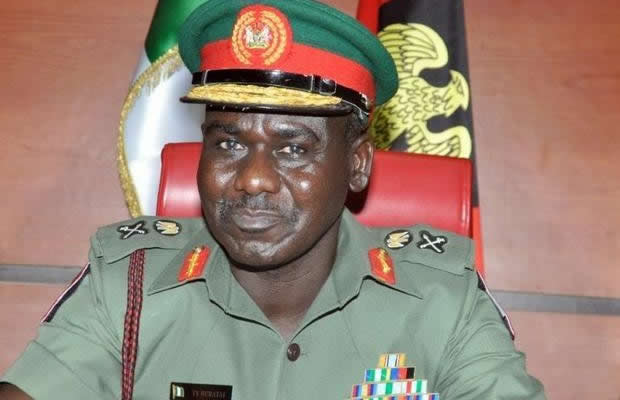 I wish to use this medium to felicitate with all officers, soldiers of the NA and their families on this occasion of 2018 Eid-el-Fitr Celebrations. This Celebration which climax the Holy month of Ramadan offers an opportunity for spiritual upliftment and renewal of our collective commitment to the NA and the Nation at large. I want to use this occasion to commend personnel for their tireless contribution in the sustenance of peace and security across the Country and I urge all to remain professionally focused to this end.
The achievements recorded by the NA in the various activities conducted in last few months is worthy of mention. These activities include the successful conduct of Op DEEP PUNCH II, Ex AYEM AKPATUMA (Ex CAT RACE) Op LAST HOLD which is ongoing and the hosting of the African Land Forces Summit in Abuja to mention but few. Furthermore, we have effectively tackled the Boko Haram Insurgency. However, in the areas of kidnapping, cattle rustling in the North Central and North Western Regions; we are re-strategizing to decisively deal with the situation. These feats no doubt are calls for officers and soldiers to redouble our efforts in the collective discharge of our constitutional roles. In the pursuit of this, I charge you all to maintain disciplined, be committed, dedicated, resilient and courageous in the discharge of your duties.
May I at this point reiterate my total commitment towards achieving my vision for the NA. It is my desire to transform the NA into a more potent and professional responsive force that will effectively curtail contemporary security challenges. To this end, I want to reassure you all that issues bothering on training and welfare will continue to receive my utmost attention. We shall continue to do our best to ensure the wellbeing of our officers and soldiers as well as their families.
Finally, on this great occasion, I want to on behalf of officers and soldiers of the NA reaffirm our unalloyed loyalty to the President, Commander-in-Chief of the Armed Forces of the Federal Republic of Nigeria. The NA will continue to remain apolitical while ensuring the sustenance of democracy.
I wish you all a happy Eid-el-Fitr Celebrations. Thank you and Allah bless you all.
TUKUR YUSUFU BURATAI
Lieutenant General
Chief of Army Staff
en
SOURCE :The Nigerian Voice (local news)