Gov Emmanuel Donates Land For New Army Barracks In Uyo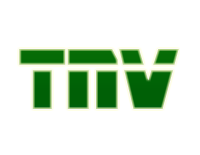 Akwa Ibom State Government has concluded plans to provide land for the siting of another Barrack in the State to further enhance security and safety for all investors and investments in the state.
Governor Udom Emmanuel dropped the hint when he played host to the Commandant, 2nd Brigade of the Nigerian Army, Brigadier General Abdulahi Hassan who paid him a courtesy visit in Government House, Uyo.
The Governor who announced the allotting of a parcel of land to the Nigerian Army for the establishment of their Barracks, assured that every arrangement has been put in place for the issuance of a Certificate of Occupancy to them.
Governor Emmanuel commended the President Buhari and Nigerian Army for the setting up of the 2 Brigade Command in the state, and assured that the Nigerian Army would be granted all the necessary cooperation and support needed from the State Government to ensure a smooth operation.
He also pledged to provide vehicles and other logistics to boost the Command's effort and sued for collaboration with other security agencies to combat crime in the State.
The Governor who bemoaned the incessant redeployment of security personnel from the state, lamented that such practice does not encourage them to get familiar with their operational base.
While appealing for officers to be allowed reasonable length of time to effectively implement their constituted strategies and logistics, he reiterated his commitment to the safety of Akwa Ibom people and investors through the cooperation of the security agencies.
Earlier, the Commandant, 2 Brigade of the Nigerian Army, Brigadier General Abdulahi Hassan said that his visit was to familiarize with the State Chief Executive and inform him of his assumption of duty as the Commandant of the Brigade.
The Commandant expressed appreciation to Governor Udom Emmanuel for the efforts made not only by providing accommodation for them but also ensuring that an enabling environment is created for them to perform their responsibilities.
He also thanked the good people of Akwa Ibom for their warm reception and hospitality accorded him and other officers since the assumption of duty in the State, and lauded the Governor for the peace and calm the state has enjoyed under his watch.
Brigadier General Hassan solicited for provision of adequate logistics to aid collaboration with other security agencies in combating crime, and assured of their cooperation and support to sustain the peace in the state.
SOURCE: The Nigerian Voice (local news)