Gov. Shettima Reads Riot Act To Some Political Office Holders In Borno State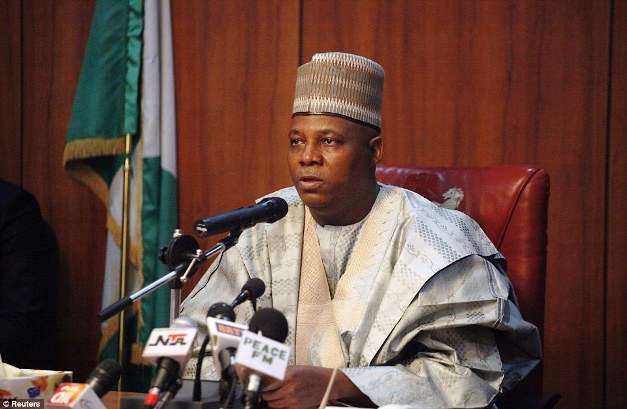 By Ahmed Abu, The Nigerian Voice, Maiduguri
Governor Kashim Shettima of Borno State has vowed to match on toes of some politicians whom he alleged have looted the state owned four years private airline's treasury and recently joined the APC ruling party to dictate a successor for 2019 Borno State Governorship election.
He said: "I want to also say that for some of our colleagues who are planting some seeds of discord to create disunity among us in APC because of who may emerge as my successor, will definitely fail in their mission, because, it is only Allah who give power to whom he desire.
" For some of us who have turned themselves as insurgency politicians, they will all be disappointed Insha Allah. Where were these insurgency politicians when we were battling with real Boko Haram insurgents, most of them relocated out of Borno to Abuja and safer areas."
The governor further vowed that he will not tolerate a situation where these run away insurgency politicians will come back to Borno and cause disaffection among our ranks.
He said, "I want to assure that I will not in any way as governor interfere with the upcoming governorship primaries of our great party. All I know is that many, of course, will come out and contest, but only one person will emerge as governor of Borno State come 2019.
"Whoever emerges as candidate, we will definitely support the person to come out victorious to continue from where I will stop. It is God that gives power to whom He desires ", Shettima said.
Governor Shettima, who stated this Tuesday on Eid Kabir day while hosting his last Sallah lunch with his State Executive Council (SEC) members, top government officials, Permanent Secretaries and State APC stakeholders at the Government House Banquet Hall, Maiduguri. He however, expressed happiness with all the people of the state who trooped out enmasse to celebrate the peaceful Eid el Kabir sallah across the state.
Shettima also thanked the people of Borno State for their solidarity and support to him in the last seven years while promising not to interfere with the forthcoming All Progressives Congress, APC, governorship primaries in the state.
He pointed out that in the last seven years, his administration was able to face the issue of insecurity head on, which led to the degrading of the remnants of Boko Haram sect, rebuilding of destroyed communities and schools, provision of social amenities and restoration of the dignity of Borno people, especially Internally Displaced Persons, IDPs.
Shettima said: "I am happy and thankful to Allah who have given us this opportunity to celebrate this Eid El kabir. Although this could be my last time to host you as governor at the government house as my tenure elapses in May next year, I would like to appeal to all who I have offended to please forgive me."
en
SOURCE :The Nigerian Voice (local news)